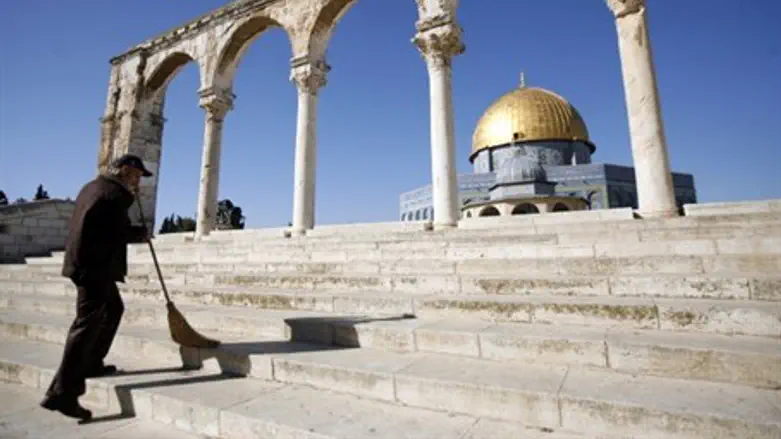 Al Aqsa Mosque, Jerusalem
Flash 90
Knesset Guard Sergeant-at-Arms Brigadier General Yossi Grif warned Knesset Members from the predominantly Arab Joint List party not to ascend the Temple Mount, including during the upcoming Ramadan holiday.
The admonition came following a declaration by Joint List MKs on Wednesday of their intention to visit the Temple Mount during the month of Ramadan, despite a directive barring Knesset Members from ascending the holy site.
"On behalf of the MKs from the Islamic Movement, we announce our intention to enter the Al-Aqsa Mosque during the month of Ramadan and pray there," the joint letter read.
Later on Wednesday, Grif responded to the declaration, writing to the MKs that the directive against visiting the Temple Mount applied to all Knesset Members.
Such visits, Grif wrote, "are liable to worsen tensions and cause an escalation in incidents on the Temple Mount and surrounding area in a way that creates a serious security threat to the state."
Grif also noted in his letter that violation of the directive against ascending the Temple Mount could lead to punitive actions against the MKs, citing a Knesset Ethics Committee ruling last November.
According to the ruling, visits to the Temple Mount while the directive is still in effect, "may constitute a violation of [the Knesset's] ethics rules and could result in sanctions on Knesset Members who disobey the directive."