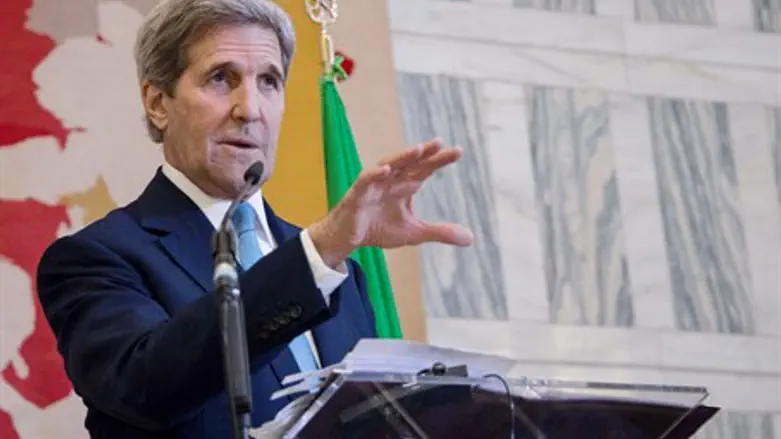 John Kerry
Reuters
The Obama administration gave Prime Minister Binyamin Netanyahu's expanded coalition a chilly reception on Wednesday, with State Department spokesman Mark Toner saying the Israeli government's new composition raised "legitimate questions".
The comments came during a State Department press meeting on Thursday, following the signing of a new coalition agreement bringing the Yisrael Beytenu party into Netanyahu's government.
Toner said the State Department had "questions" about the future of Israeli government policy following the addition of Yisrael Beytenu and the appointment of Avigdor Liberman as Defense Minister.
"We have also seen reports from Israel describing it as the most right-wing coalition in Israel's history and we also know that many of its ministers have said they oppose a two-state solution," said Toner. "This raises legitimate questions about the direction it may be headed in ... and what kind of policies it may adopt."