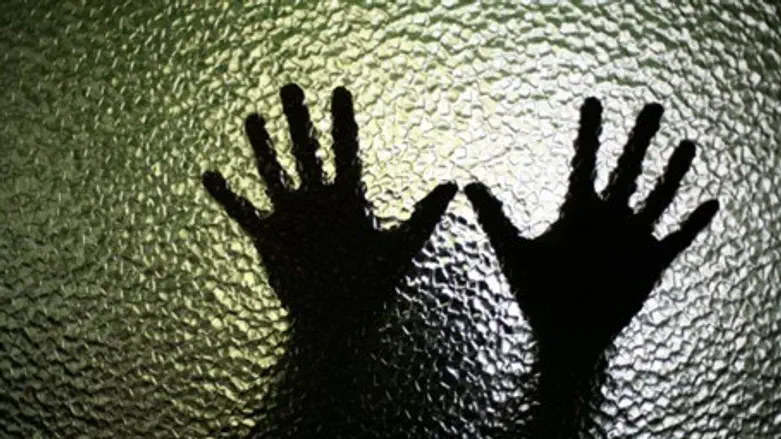 Abuse (illustration)
Thinkstock
Two Arab residents of Judea and Samaria as well as an Arab citizen of Israel are suspected of raping a 20-year-old mentally disabled Jewish girl two weeks ago for "nationalistic" motives, as was revealed on Wednesday when a media gag order on the case was lifted.
All three were documented in footage they filmed two weeks ago raping the mentally handicapped girl in a motel in southern Tel Aviv, humiliating her and spitting on her while shouting racist slurs and threatening to harm her family.
Police hid the case from the public for ten days out of concerns it would spark clashes between Jews and Arabs.
"Nationalistic motives" is a term used in describing terror attacks, as opposed to criminal motives.
The gag order came despite the fact that police arrested two of the perpetrators a full nine days ago, and are currently hunting down the third rapist whose identity is known to the police.
One of the three attackers is a minor from Jaffa (Yafo), and he was arrested.
Another arrested suspect, Amad Al-Din Daragmeh from the Judea-Samaria region, apparently filmed the vile gang-rape with the goal of spreading the video.
He was brought to the Tel Aviv Magistrate's Court on Wednesday morning for an extension of his arrest, where the judge emphasized the severity of the case and the condition of the victim.
The traumatic incident has left the victim in a difficult psychological state and she requires treatment.