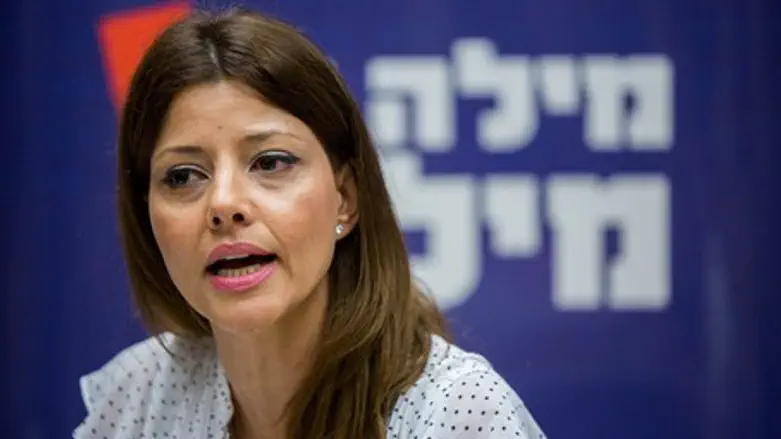 MK Orly Levy-Abekasis
Yonatan Sindel/Flash 90
The Zionist Union offered spots to both outgoing Defense Minister Moshe Ya'alon (Likud) and MK Orly Levi-Abekasis (Yisrael Beytenu) Thursday, before the former announced his resignation and after the latter announced she would leave Yisrael Beytenu. 
"Orly is a fantastic MK and we work closely together on many social issues in the Knesset," MK Itzik Shmueli (Zionist Union) stated to Army Radio. "If she quit from exclusive membership in the Knesset due to a mismatch of values, it means that the new government is leading us to ruin, also in the social sphere."
"I call on Orly to come home to her natural place - to join the Labor party," he added. 
MK Ksenia Svetlova congratulated Levi-Abekasis on leaving Yisrael Beytenu, saying she "understands that this evil government even bankrupts the social sphere." 
"Leaving is a courageous step, which shows it's important to have more women in politics," she stated. "Orly's place is with us, the social party in the Knesset - the Zionist Union." 
Later Thursday night, Zionist Union chairman and Opposition Leader Yitzhak Herzog offered spots to Ya'alon and Levi-Abekasis, speaking in a Channel 2 broadcast.