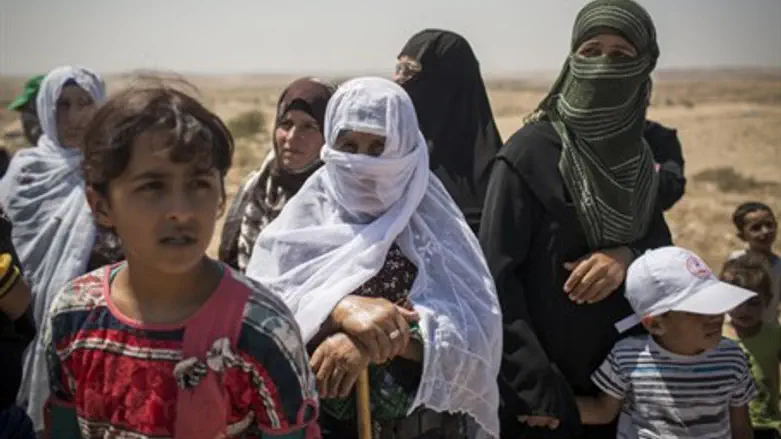 Israeli Bedouin
Hadas Parush/Flash90
A ministerial committee charged with handling government policy vis-à-vis the country's Arab population approved on Tuesday a massive spending plan targeting the Bedouin sector.
The committee, headed by Prime Minister Binyamin Netanyahu, voted to spend some 900 million shekels ($240 million) to develop and strengthen Bedouin communities in northern Israel over the next four years.
According to a statement released by the government, the program is meant to make the communities more economically and socially resilient, with improvements to local infrastructure, schools, and increased welfare services.
"There is no reason that an entire population which contributes to the state should not receive support in education, infrastructure, law enforcement, and personal security," said Netanyahu. "I know that people are suffering, and it doesn't have to be this way; in the 21st century people need to be able to live."
Netanyahu also called to increase the number of Bedouin draftees inducted into the IDF.
"This will advance you and the north as a whole, and it will help in social integration," the Prime Minister said. "I want to see young men and women integrate into society, into the economy, and in education, and in everything else."
Social Equality Minister Gila Gamliel pointed out that the Bedouin population of northern Israel serves in the army, pays taxes, and helps carry the [national] burden.
"The proposal that I raised with the ministerial committee today is a special program that is designed to help close gaps between the Bedouin population and the rest of Israeli society," said Gamliel.
"The 900 million shekel program will include investments in physical infrastructure in a number of Bedouin towns – including water and sewer systems as well as transportation – greater spending in education, integration of Bedouin youth into the Israeli job market and academia, as well as support for [Bedouin] businesses and incentives for business ventures and the opening of a Bedouin tourist industry."