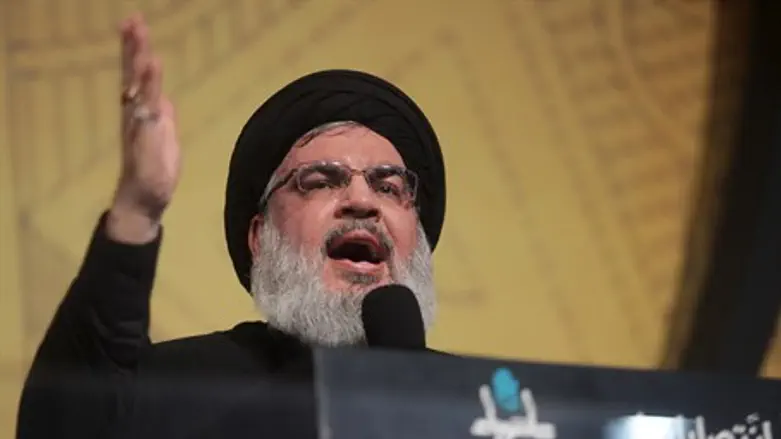 Hezbollah leader Hassan Nasrallah
Reuters
The Muslim world must be vigilant against "the Zionist regime's moves", Hezbollah leader Hassan Nasrallah warned on Sunday, according to the Fars news agency.
Nasrallah's spoke in a meeting with Iran's Deputy Foreign Minister Hossein Amir Abdollahian, during which he expressed gratitude to Tehran for helping regional states in fighting against terrorist groups and establishing security in the region.
"If the resistance forces had not sacrificed their lives in the fight against the Zionist regime and terrorism and if the martyred Iranian military advisors (in Iraq and Syria) had not extended their cooperation, there would have been no security left in the region," Nasrallah said during the meeting in Beirut on Sunday.
He then blasted certain states for "sowing discord" among Muslims, and underscored the necessity for the Muslim world to keep an eye on Israel's moves.
Iran is a chief backer of Hezbollah and has been accused of using the group to further its aims in war-torn Syria.
Last Friday, Iran's Foreign Minister Mohammad Javad Zarif sent condolences to Hezbollah after its army commander, Mustafa Badr al-Din, was killed in an airstrike Hezbollah said was carried out by a rival Islamist group.