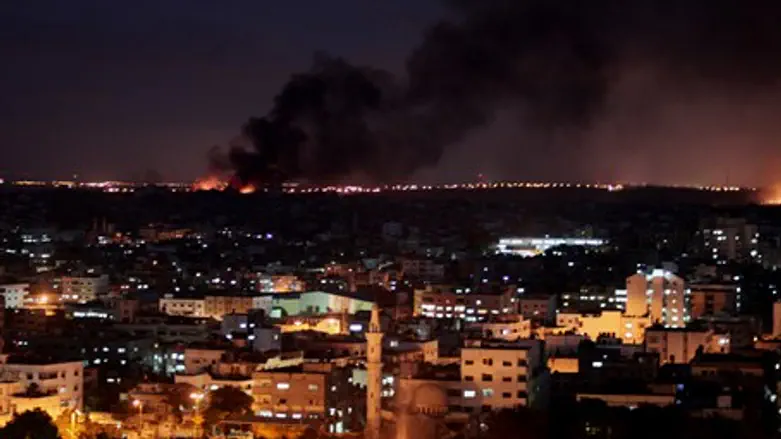 Gaza
Flash 90
The United States on Monday announced a $50 million aid program for Gaza, reports The Associated Press (AP).
American officials quoted by the news agency said that the money will be used over five years to provide basic humanitarian assistance and create jobs in the coastal enclave.
The money will be distributed by the U.S Agency for International Development in partnership with Catholic Relief Services.
The U.S. Consul General in Jerusalem, Donald A. Blume, said the effort is meant to address "the dire needs that are obvious in Gaza", according to the AP report.
Gaza's economy has sharply declined since Hamas took over the coastal territory from its longtime rival Fatah nearly a decade ago. Unemployment there is estimated to be over 40 percent.
In addition, homes and infrastructure in Gaza sustained damages during the 2014 war between Israel and Hamas.
UNRWA has estimated in the past that the homes of more than 96,000 Gazans were destroyed or damaged during the conflict. Despite the Palestinians' blaming of Israel, the high level of destruction is due to the fact that Hamas heavily entrenched its terrorist network in the civilian infrastructure of Gaza.
Hamas has warned that the coastal territory could become a breeding ground for extremism unless promised reconstruction is accelerated.
The Palestinian Authority's (PA) prime minister Rami Hamdallah recently said that only 40 percent of the money pledged to reconstruct Gaza after the 2014 war was delivered, warning of a potential slowdown in the rebuilding process.