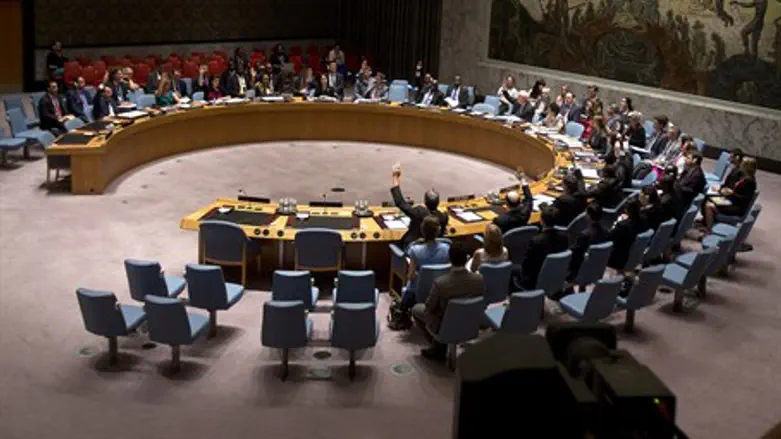 UN Security Council
Reuters
Palestinian Authority Foreign Minister Riad al-Maliki praised on Saturday the United Nations Security Council for its first closed-door hearing to consider "international protection" for Palestinian Arabs.
Al-Maliki claimed that the meeting was critical, given what he called the regular "violations of human rights" by Israel, which he referred to as "the occupying entity".
The Palestinian Authority Foreign Minister expressed hope that Saturday's meeting of the UN Security Council to discuss the issue would be the first step towards formal UN intervention in the area and provisions for international protection.
"The time has come for the international community to intervene," said al-Maliki, "and to give protection to the Palestinian people from the ongoing and varied attacks and injuries by Israel, the occupying entity, and at the hands of its soldiers and settlers, particularly in light of its refusal to fulfill its duties as an occupying entity to protect civilians, in keeping with international law and humanitarian standards laid out by the Geneva Convention."
"The failure of the international community to investigate Israel's war crimes enables them and protects them from punishment; the failure to give the Palestinian people protection is yet another incentive for them [the Israelis] to continue to commit crimes against our helpless people."