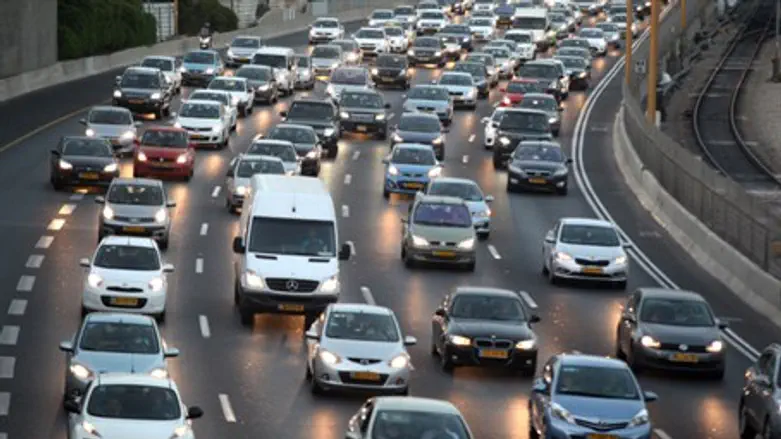 Traffic (illustrative)
Flash90
For the past five weeks there have been no driving tests in Israel, due to protests against the Ministry of Transportation's plans to contract out the position of testers.
The Ministry of Transportation on Sunday sent a letter to The Histadrut, Israel's largest labor union.
"We believe that the strike is illegitimate since it was declared a labor dispute and publication of the tender does not affect driving examiners at this stage," the letter stated.
"Solutions have been presented regarding this issue and therefore we call on you to direct the driving examiners to return to work."
The Ministry stated that so far 29,400 driving test have been cancelled and postponed to an unknown date.
Driving instructors joined in the driving examiners strike claiming that their livelihood has been severely impaired since students subsequently reduced their number of driving lessons as a result of the strike.
The Histadrut said in response: "Driving examiners are the spear tip in the war on traffic accidents, and a central tool in strengthening driving students' knowledge and abilities."
The decision to strike was made after the Ministry advertised a tender to license private groups to test prospective drivers on their on-road skills. The tests would be given by driving school teachers, with whom prospective drivers already work.
In a statement, the Ministry said that given the number of people seeking licenses, Israel had no choice but to expand the number of testers.