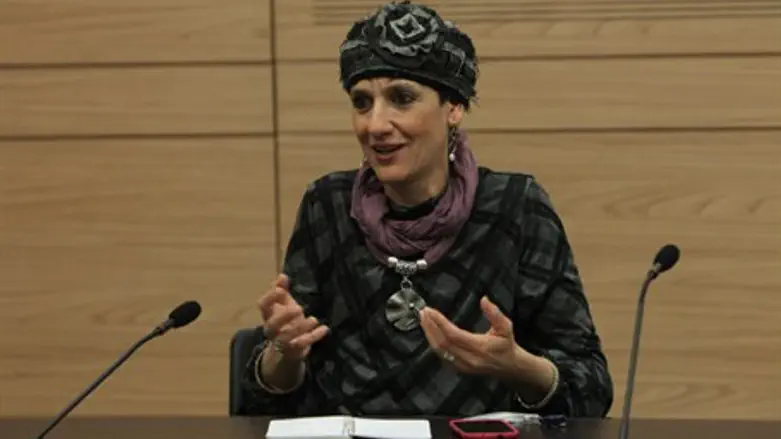 MK Shuli Muallem-Refaeli
Flash90
MK Shuli Muallem-Refaeli (Jewish Home) made adamantly clear that Judea and Samaria are part of Israel Tuesday, during a meeting with German ambassador Dr. Clemens von Goetze.
"The State of Israel is supported in totality by Germany, and it's important not to lose that [support]," Muallem-Refaeli qualified, in a special interview with Arutz Sheva. "Germany supports Israel, and this support stems from the extermination of the Jewish people by the German Nazis." 
Germany "supports a two-state solution and the establishment of a Palestinian state, but it will always say that a state should not be established without Israel's agreement and security considerations," she continued.
"They have never supported declarations by other nations to establish a Palestinian state without involving Israel in talks." 
Muallem-Refaeli stressed to von Goetze that "Judea and Samaria are an inseparable part of the State of Israel" and presented the view that Israel must establish full sovereignty there. 
"We disagree on this point, but we must remember that Germany gives full and unconditional support for the establishment of the State of Israel," she added. 
Meanwhile, she said, German "wants to learn" from Israel how to deal with Islamist extremism. 
"Germany is coping with the difficult reality of Islamic extremism," she reflected. "They don't want to upset the existing balance. It's no secret that the far-right is progressing as more migrants [from Syria - ed.] arrive." 
"Germany also understands that, in order to survive, it must talk about the issue as a refugee issue and not a migrant workers' issue," she noted. "Both they and we don't want them."