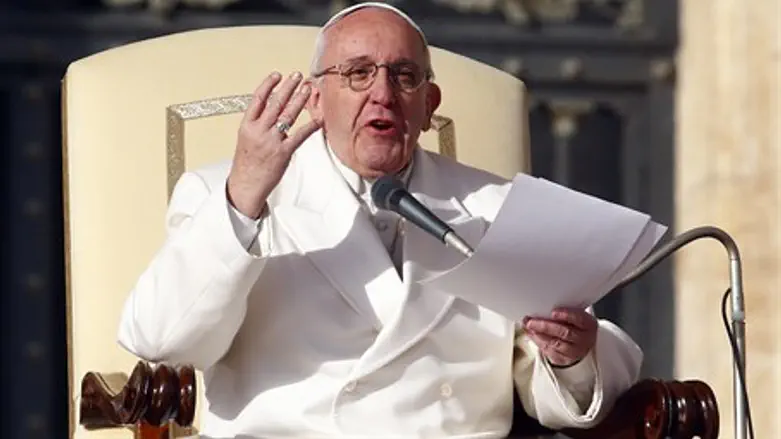 Pope Francis
Reuters
Pope Francis, who has long revealed his liberal positions through interviews, came out on Friday in an official statement calling on Catholics to be more accepting of homosexuals as well as divorced Catholics.
While he didn't change official church doctrines in his paper, which is an "apostolic exhortation" instructing Catholics on how to live, the pope paved the way for a serious shift in the Catholic church away from central tenets of the faith.
"A pastor cannot feel that it is enough simply to apply moral laws...as if they were stones to throw at people's lives," he wrote in the paper, cited by CNN. "By thinking that everything is black and white, we sometimes close off the way of grace and growth."
"I understand those who prefer a more rigorous pastoral care which leaves no room for confusion. But I sincerely believe that Jesus wants a Church attentive to the goodness which the Holy Spirit sows in the midst of human weakness," he added.
"Every person, regardless of sexual orientation, ought to be respected in his or her dignity and treated with consideration."
Pope Francis' statements appear in his paper "On Love in the Family," entitled "Amoris Laetitia" in Latin. It spans over 260 pages, and is based on two conferences of the world's Catholic bishops known as synods, which were called by the pope.
The pope also made some nods towards regular marriage in the paper, saying, "in order to avoid all misunderstanding, I would point out that in no way must the Church desist from proposing the full idea of marriage."
A "great variety of family situations...can offer a certain stability, but de facto or same-sex unions, for example, may not simply be equated with marriage," he added.
He likewise rejected birth control, opposing "safe sex" which by its wording suggests that "an eventual child were an enemy to be protected against."
At the same time, he writes, "there is no stereotype of the ideal family, but rather a challenging mosaic made up of many different realities, with all their joys, hopes and problems."