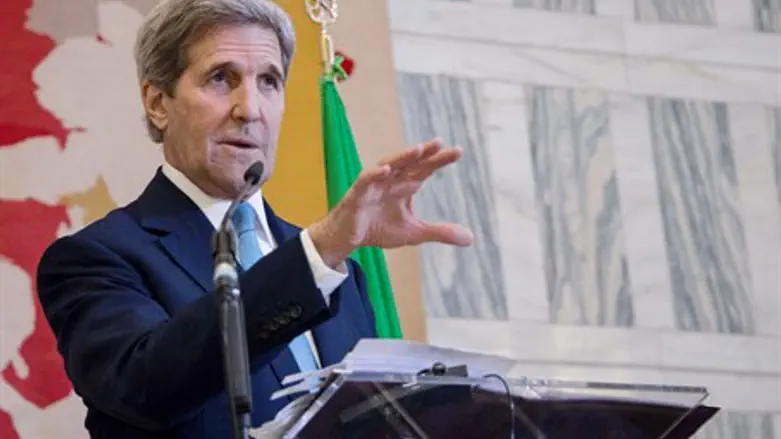 John Kerry
Reuters
U.S. Rep. Grace Meng (D-NY), a member of the House Foreign Affairs Committee, on Friday sent a letter to Secretary of State John Kerry asking if Iran may now be provided access to the American financial system in the wake of the nuclear deal it signed with the West.
The letter comes amid reports that the Obama administration is considering allowing Iranian banks to clear financial transactions by utilizing U.S. dollars.
American sanctions block Iran from exchanging the money on its own, but the new guidance, if implemented, would allow dollars to be used in currency exchanges as long as no Iranian banks are involved, according to officials who spoke to The Associated Press on Thursday on condition of anonymity.
Meng, who opposed the nuclear agreement with Iran, also requested answers from Kerry about the financial support that Iranian banks have provided to terrorist organizations.
"Reports that Iran may be allowed access to America's financial system or the U.S. dollar is deeply disturbing," she said on Friday. "I urge the Administration to not move forward with any plan that would do this, and I look forward to getting answers from Secretary Kerry about whether or not it's true."
Republicans have called on the White House not to follow through with the plan to give Iran access to dollars, and some Democrats have said doing so would be a mistake if the U.S. didn't getting something in return.
The reports come as Iran continues to test ballistic missiles in defiance of UN resolutions.
Just this week, the United States and its European allies demanded that the UN Security Council take action over Iran's repeated ballistic missile tests, which they noted defied a United Nations Security Council resolution that endorsed last year's nuclear deal.
In January, the United States imposed sanctions on Iranian companies and individuals in response to the October missile tests. Last week it named units from Iran's Islamic Revolutionary Guard Corps (IRGC) involved in the country's ballistic missile program to its sanctions blacklist.
But Iran has remained defiant and continues to insist that it will continue to develop its ballistic missile program despite the sanctions.
(Arutz Sheva's North American desk is keeping you updated until the start of Shabbat in New York. The time posted automatically on all Arutz Sheva articles, however, is Israeli time.)