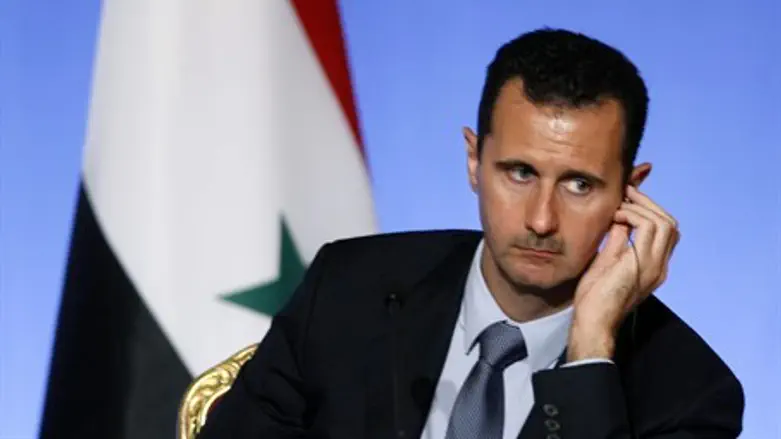 Syrian President Bashar Al-Assad
Reuters
France on Friday accused the Syrian regime of violating a fragile ceasefire in the five-year war that has devastated the country.
The French foreign ministry also accused President Bashar Al-Assad's regime of trying to undermine efforts by the international community to resolve the conflict.
A spokesman said civilians had been targeted in the aerial bombardment of the Damascus suburbs by regime jets on Thursday, which left dozens dead and injured.
"This attack, which deliberately targeted civilians, shows that the regime is pursuing its actions and violating the ceasefire," spokesman Romain Nadal said.
"This abject act was intended to terrorize the Syrian people and undermine the efforts of the international community to find a political solution," he added.
France's comments came hours after the United States said it was "appalled" by Syrian government air strikes that killed more than 30 people - including children - in a key rebel bastion east of the capital of Damascus.
"The United States is appalled by aerial strikes March 31, reportedly by the Assad regime, on a school and hospital in the Damascus suburb of Deir Al Asafir," State Department spokesman John Kirby said in a statement.
"We condemn in the strongest terms any such attacks directed at civilians," he added.
UN-led talks on a peace deal are due to resume in Geneva soon, but the sides are deadlocked over the fate of Assad, whom the opposition insists must leave power before a transitional government is agreed.
Assad said in an interview Wednesday that any transitional government should include both the regime and opposition, without specifying which opposition groups should take part.
The White House replied by saying that Assad should not be part of any transitional unity government, echoing views from regime opponents inside the war-shattered country.
AFP contributed to this report.
(Arutz Sheva's North American desk is keeping you updated until the start of Shabbat in New York. The time posted automatically on all Arutz Sheva articles, however, is Israeli time.)