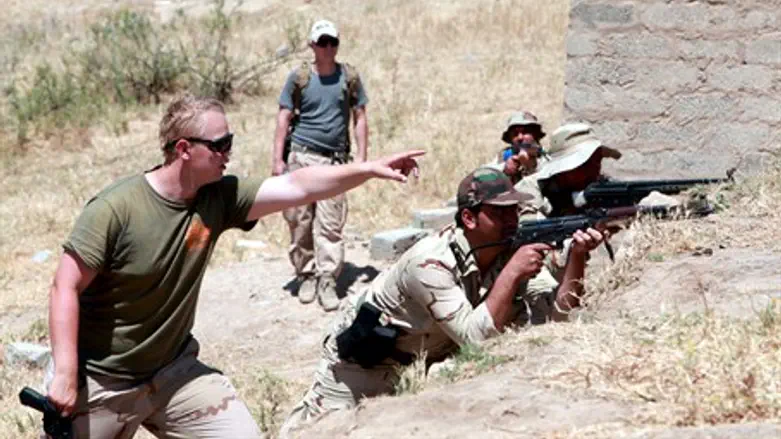 US soldier directs Kurdish forces in training exercise in Iraq
Reuters
The fractured situation in Syria is looking even more bleak as forces allied with different parts of the US defense establishment are fighting against each other.
The Los Angeles Times reports that the Kurdish-dominated Syrian Democratic Forces (SDF), which is supported by the Pentagon, has been clashing with the CIA-backed Arab Fursan al-Haq militia near Aleppo.
"Any faction that attacks us, regardless from where it gets its support, we will fight it," said one of Fursan al-Haq's leaders.
SDF and Fursan al-Haq are only two of the dozens of groups that are fighting against dictator Bashar al-Assad and ISIS, yet cannot come to power-sharing arrangements among themselves.
The US and other Western countries see Assad and ISIS as the primary threats in Syria and have been arming rebel groups with little inter-departmental coordination over the groups' other aims.
US Representative Adam Schiff (D-CA), the senior Democrat in the House Intelligence Committee, described the situation as "an enormous challenge," adding that "it is part of the three-dimensional chess that is the Syrian battlefield."
Earlier this month, President Barack Obama announced that the Pentagon is renewing its efforts to arm and train Syrian fighters. Part of the project includes sending dozens of special operations troops to liaise with the militias and make sure that the different US-supported groups are not clashing.