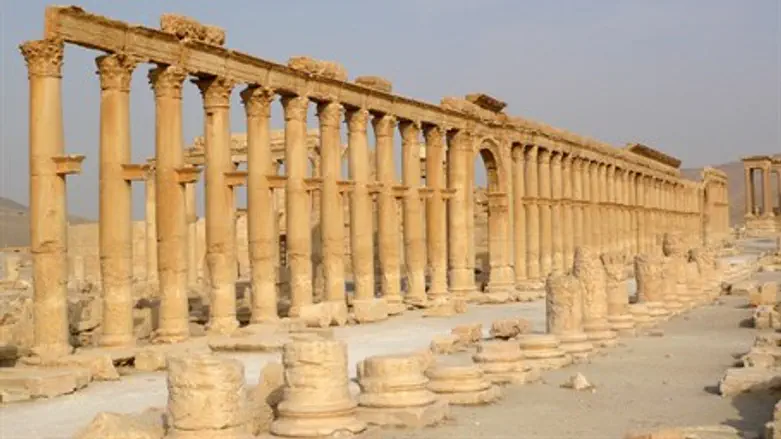 Ancient Palmyra
Reuters
The United States on Monday welcomed the victory of Syrian President Bashar Al-Assad's Russian-backed forces over the Islamic State (ISIS) group in the historic city of Palmyra, despite concern over his brutal record.
"We do think that it's a good thing that Daesh no longer controls it," State Department spokesman John Kirby said, according to the AFP news agency, using the Arabic name for the jihadist group.
"That said, we're also mindful, of course, that the best hope for Syria and the Syrian people is not an expansion of Bashar Al-Assad's ability to tyrannize the Syrian people," stressed Kirby.
Backed by Russia, Syrian government and allied fighters overran Palmyra on Sunday after nearly 10 months in which the Islamic State group held sway in the city.
ISIS overran Palmyra, known as the "Pearl of the Desert", last May and it has since blown up UNESCO-listed temples and looted relics that dated back thousands of years.
ISIS has used Palmyra's grand amphitheater for a massacre in which child members of the group killed 25 Syrian soldiers, execution-style, in front of residents and also beheaded Palmyra's 82-year-old former antiquities director in August.
Washington is leading its own coalition campaign against ISIS, but has also accused Assad of fomenting chaos by provoking civil war in Syria.
Russia, in contrast, has sent warplanes and advisers to assist Assad's battle against both the armed opposition and extremists such as the ISIS group.
In the case of Palmyra, however, Kirby welcomed the battle as a setback for a common foe.
"The short answer is yes, we think it's a good thing," Kirby said, speaking for Secretary of State John Kerry, who met Russian leaders in Moscow last week.
"I wasn't aware that there was confusion before, but there was no confusion on the secretary's part. In his mind, this was a good thing.
"We can't forget what Daesh did in this place; destroying our common heritage -- human history -- beheading a renowned archeologist who was responsible for maintaining those sites," said Kirby.
AFP contributed to this report.