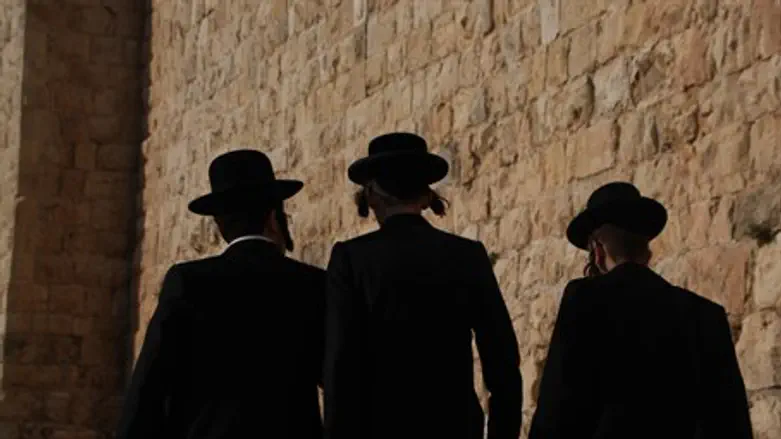 Haredim in Jerusalem (illustration)
Marcello Soss/Flash90
In a recent interview Belgian Member of Parliament Simone Susskind, herself a Jew, spoke out against the Jewish people and the Israeli government in the wake of the Brussels attacks.
Susskind harshly criticized the haredi community, claiming that they set the agenda in Israel as exemplified in issues such as the division of public transportation. "Look what they do in Israel. The women must sit in the back of the bus," she claimed.
"If there were 200 million extremist Jews that were in control, it would not look much different - their ideal world view is very similar," Susskind said, comparing the haredim to Muslim Arabs.
Moreover, Susskind criticized Israeli politicians in a tweet saying that their "exploitation" of the Islamic State (ISIS) Brussels attacks was "shameful."
A daughter of Holocaust survivors, Susskind does not hide the fact that she is secular and a provocative leftist activist.
Susskind and her husband were greatly involved in Belgium's 1989 international Palestinian-Israeli women's conference titled "Give peace a chance: women have voiced their voices heard," which was organized by left-wing Jewish activists.