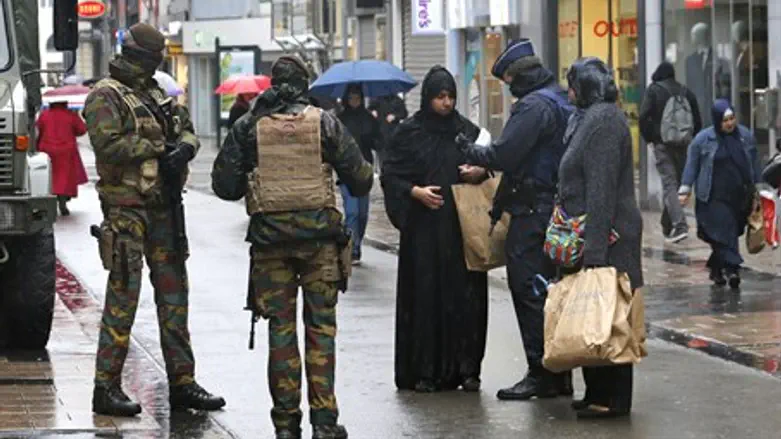 Belgian soldiers and armed police patrol central Brussels
Reuters
Belgian intelligence services received specific warnings ahead of Tuesday's attack but failed to properly investigate them, Haaretz has uncovered.
The intelligence centers in Brussels, as well as in other Western countries, knew that terrorists would strike the Zaventem airport and, probably, the city's railway in the near future. However, they did not properly appreciate the imminent threat and the limited follow-up investigation was insufficient to avoid the tragedy.
It is now believed that the attack was planned in al-Raqqa, ISIS's capital in northeastern Syria. The terrorists who carried out the Brussels attack were closely connected with those responsible for the Paris attack in November.
More information on the relationship between the two cells is expected to be revealed soon, as Salah Abdeslam, the top suspect surviving suspect from the Paris attack, is believed to be connected to both. Belgian authorities arrested Adbeslam last Friday.
As suspected yesterday, his arrest likely caused the attackers to advance their plan.
Authorities are now focusing on Najim al-Ashrawi, who prepared the suicide vests and escaped the Brussels airport at the last minute.