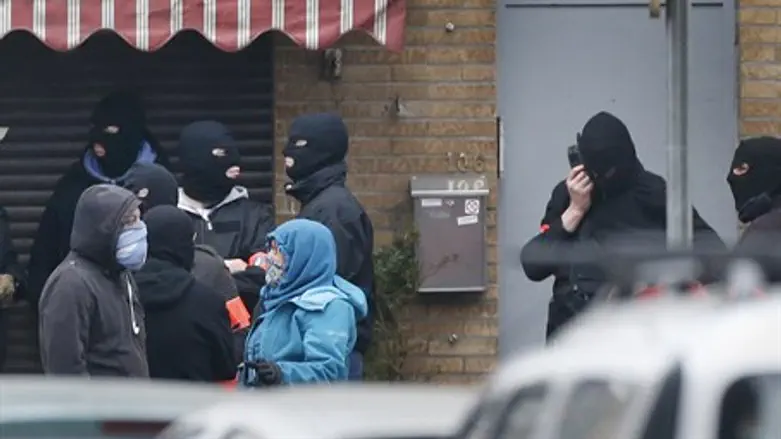 Operation to arrest top Paris suspect Salah Abdeslam
Reuters
Belgian authorities say that Salah Abdeslam, the main suspect from November's ISIS attack in Paris, received more help from his friends and neighbors than from ISIS, Reuters reports.
"Abdeslam relied on a large network of friends and relatives that already existed for drug dealing and petty crime to keep him in hiding," federal prosecutor Frederic Van Leeuw told the RTBF television station. "This was about the solidarity of neighbors, families."
The mistaken expectation that he would turn to the terror group for help may have delayed his capture, as security forces believed him to be in Turkey, Morocco or Syria. Instead, he was ultimately found near his parents' home last Friday.
It is suspected that Abdeslam built up his connections through the bar he ran. The bar became a popular social alternative to mosques for local Arab men.
Two of the people he knew through the bar brought Abdeslam back to Brussels after the attack, while others helped him move between safe houses in the Molenbeek municipality. Newspaper La Libre Belgique reports that many of these supporters and accomplices had no clear ties to terror groups, further hindering police efforts.
Reuters found that most local residents closed ranks when asked about Abdeslam. One, though, warned that the neighborhood still houses a number of radicals. "It's not over. There are a lot of them," he warned.
So far, over 300 Belgians have joined militant groups in Syria and Iraq. This is the highest amount per capita out of any European country.