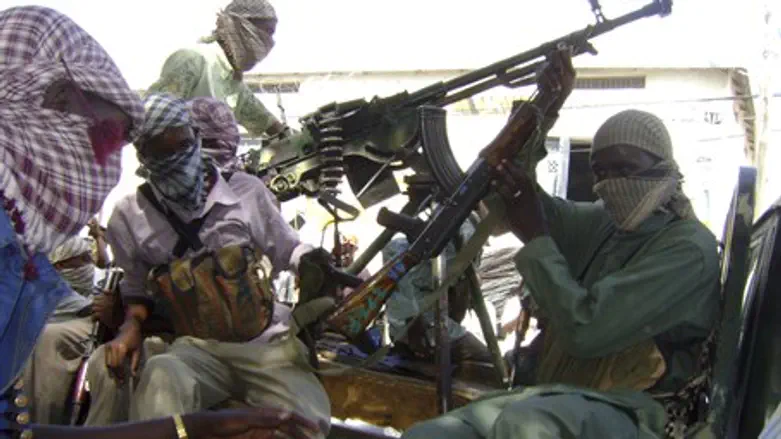 African jihadists (illustration)
Reuters
At least 14 civilians and two soldiers were murdered by terrorists armed with Kalashnikov assault rifles in a shooting attack in Africa's Ivory Coast on Sunday, which targeted the Grand Bassam beach resort that is often frequented by Western tourists, according to reports.
Several witnesses revealed the attackers shouted "Allahu akbar" ("Allah is greater" in Arabic) during the attack, reports the British Mirror.
Al Qaeda in the Islamic Maghreb (AQIM) later claimed responsibility for the attack. Reports indicated around ten gunmen were involved, but officials say they have been neutralized.
Witnesses told French media that the shooting started in a local hotel, and at least one of the victims was a French citizen. So far there are no reports of any Israeli tourists being caught in the attack.
Grand Bassam is located around 30 kilometers (over 18 miles) east of Abidjan, the commercial capital of the Ivory Coast. Grand Bassam is a UNESCO heritage site, and in the late 19th century CE was briefly the capital of the African nation when it was a French colony.
Sunday's attack comes around two months after Islamist terrorists murdered dozens in a hotel and cafe commonly visited by foreigners in Ouagadougou, the capital of neighboring Burkina Faso.