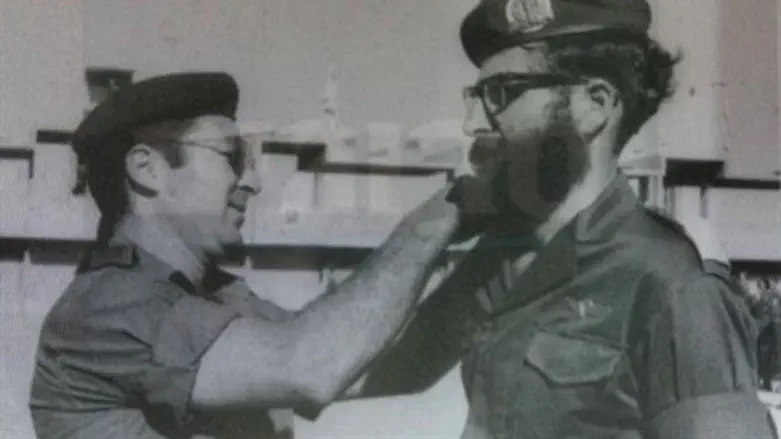 Ya'alon at right
IDF Spokesman's Unit
New IDF orders to come into force Wednesday will make it very difficult for soldiers to gain permission to grow their beards for religious reasons, but the religious website Srugim has dug up photos of senior IDF personalities who grew beards themselves.
Among these is a young Moshe Ya'alon, seen in the photo receiving a commendation from former IDF Chief of Staff Dan Shomron. Ya'alon, who is secular, is the current Minister of Defense.
The new orders have caused anger among national-religious soldiers and leaders, who say it is part of a concerted attempt of secularization by some political officers and elements of the IDF top brass.
According to the new directives, a soldier who wishes to grow or keep his beard for religious reasons will need to receive official approval from the IDF Chief Rabbinate, his unit commander and his adjutant commanding officer.
The new orders were revealed shortly after a 19-year-old religious officer reported being told he would have to shave his beard or face a court martial.