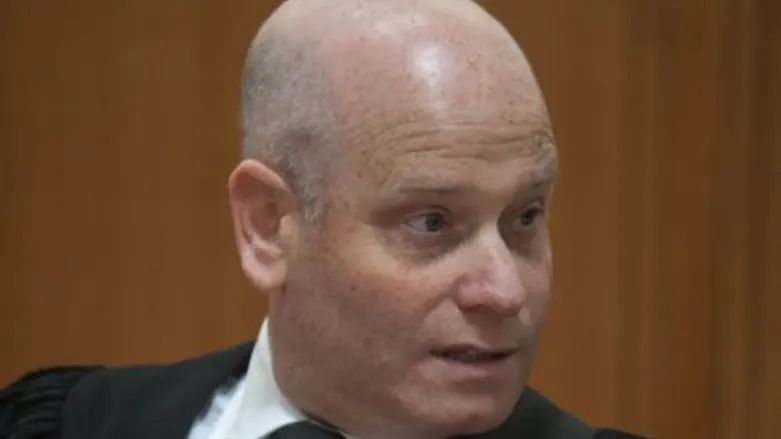 Eyal Yinon
Uri Lenz/Flash90
Eyal Yinon, the Knesset's legal adviser, gave his stamp of approval on Tuesday for the controversial "expulsion law" under consideration in the Constitution, Law, and Justice Committee, NRG reported.
Yinon's approval of the bill is a major blow to its opponents, who have argued that the law constituted a serious threat to Israeli democracy.
If passed, the law would allow the Knesset to expel any member found to be endorsing terrorism, rejecting Israel as a Jewish democratic state, or inciting racism. The bill borrows the criteria delineating who may run for a seat in the Knesset. A supermajority of 90 Knesset members would be required to implement the law on any offending MK.
The bill set off a firestorm of controversy across the political spectrum. Even President Reuven Rivlin weighed in to condemn the proposed law. Speaker of the Knesset, Yuli Edelstein (Likud) initially joined in the chorus of opposition to the bill, stating that the law would never pass under his watch, but later reversed his position.
Despite the criticism, the chairman of the committee, Nissan Slomiansky (Jewish Home), pledged to move forward with the bill, predicting that the coalition would support and pass it into law.
The coalition has requested a few days to discuss the bill before the committee approves it and sends it to the Knesset. Prime Minister Binyamin Netanyahu has promised his full backing for the bill.