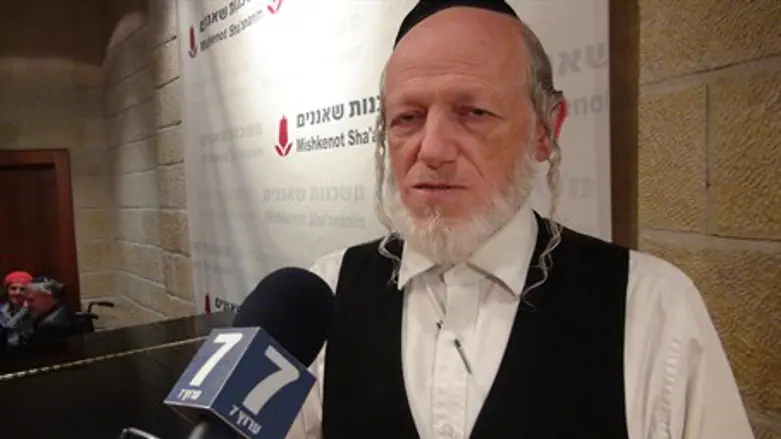 Yehuda Mashe Zahav
Eliran Aharon
ZAKA head Yehuda Meshi Zahav has come out with strong criticism against the ethical and moral statements that have been expressed by some doctors in Israel.
During a medical ethics conference in Jerusalem this evening (Wednesday), Meshi Zahav spoke about the order of treating terrorists and their victims.
After a number of doctors expressed their opinions, Meshi Zahav got up on stage and spoke out against those who claimed that seriously injured terrorists should be attended before their victims. "A murderer versus the victim? I am as sharp as a razor and so I also tell the volunteers - first the victims."
He continued by saying, "If we treat the murderer and the victim continues bleeding - effectively we're doing what the murderer wanted. Maybe you are taking part in murder because you didn't treat the victim."
Meshi Zahav noted that there is a double standard in Israel between public and private medicine. "Whoever has money and is lightly injured gets treated before someone badly injured. We sell our ethics for money so where is the morality? We have stopped listening to the world's false morals.