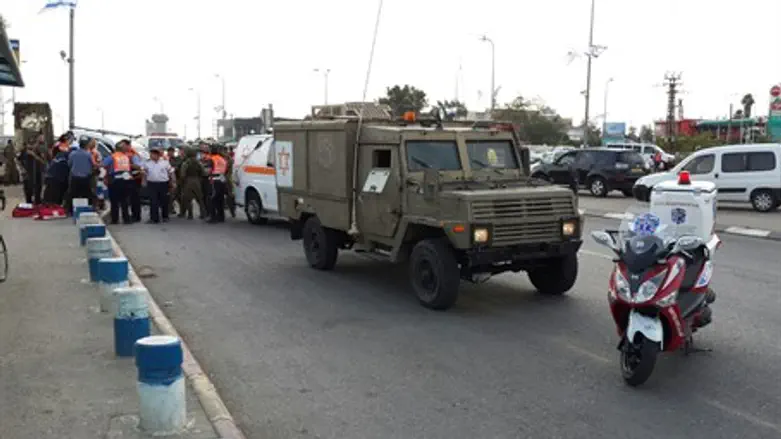 Gush Etzion car ramming scene (file)
Yonatan Ovadia, Midabrim Communications
A young Israeli woman reported on early Friday afternoon that a Palestinian Arab driver tried to run her over at a bus station at the entrance to Kfar Etzion, in the Gush Etzion region of Judea.
No one was wounded in the incident.
The report comes just minutes after police arrested an Arab man at Be'er Sheva's central station on Friday, on suspicion that he was planning to launch an attack.
He was arrested on intelligence information, although no weapons were found on his person at the time of the arrest.
The suspect was taken in for questioning at the police station.