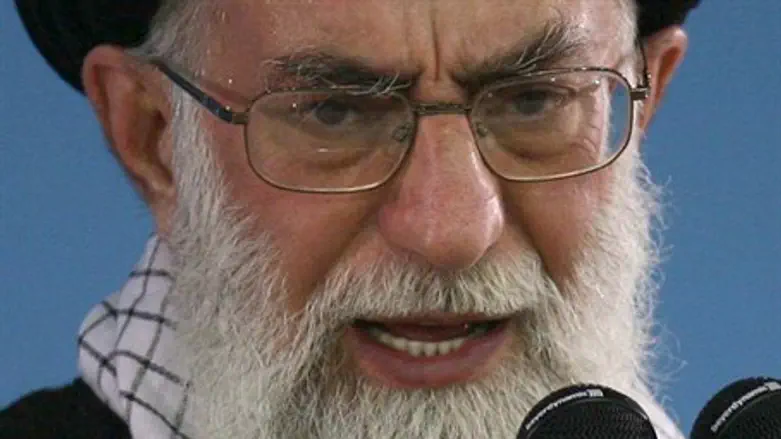 Ayatollah Ali Khamenei
Reuters
Iran's Supreme Leader, Ayatollah Ali Khamenei, on Monday launched yet another tirade against the United States and Israel.
In his latest remarks, Khamenei dismissed Washington's claim of support for human rights and democracy and, as proof of his remarks, noted its support for "child killing" Israel as well as Saudi Arabia, Iran's longtime rival.
"The Americans don't have any answers to the easiest questions from the world community. They don't say why they support those behind the ongoing crimes against humanity in Yemen. They don't shy away from backing those behind the ongoing state terrorism against the defenseless people of Yemen," he charged in comments quoted by the Fars news agency.
Khamenei then added, "They (the Americans) support the child-killer Zionist regime and regional allies which aren't familiar with and don't understand elections at all."
He advised Iranian officials to be wary of American officials who, he claimed "commit the worst possible crimes then smile and talk to you."
The remarks are part of Khamenei's ongoing rhetoric against the United States, to which he refers as the "Great Satan".
Khamenei has accused the United States of trying to "destroy" Islam. Recently he also accused the United States of using "money and sexual attractions" to wreak havoc on the Islamic Republic's way of life.
Israel has also been continuously targeted by Khamenei, who several months ago went so far as to publish a new book on the topic of outwitting the United States and destroying Israel. 
He has in the past referred to Israel as a "cancerous tumor" and also predicted several months ago that the Jewish state will not exist in 25 years.