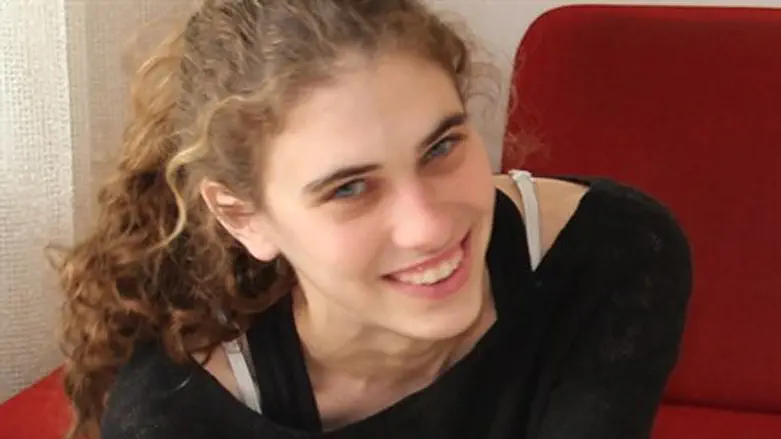 Shlomit Krigman
From the family
IDF forces and Civil Administration crews mapped out the homes of the two Arab terrorists who on Monday conducted a lethal stabbing attack in Beit Horon, Samaria, in which 23-year-old Shlomit Krigman was brutally murdered.
In Bayt Ur al-Tahta in Samaria members of the Kedem battalion conducted the engineering mapping in preparation for demolishing the home of Ibrahim Osama Yussef Alan.
Meanwhile in Kalandia in northern Jerusalem members of the Duvdevan special ops unit mapped out the home of Hassin Mohammed Hasin Abu Gosh.
In the attack, the two terrorists stabbed Krigman, then tried to enter a store but were pushed out by the owner who used a shopping cart to block their entrance. Once they realized that they would not be able to get into the store, they ran towards another woman and stabbed her before running off.
The second victim, a 58-year-old woman with moderate stab wounds to her upper body, is still being treated at Shaare Tzedek Hospital. Doctors say that her condition is improving.
A nearby security guard shot and killed the two terrorists at the scene. Afterwards no fewer than three improvised explosives were found nearby, indicating a well-planned assault. The terrorists are believed to have thrown the bombs at shoppers, but they failed to detonate.
In additional nighttime operations on Tuesday night, security forces arrested six suspects, three of them on suspicion of involvement in terrorist activities and violent rioting that targeted Israeli civilians and security forces.