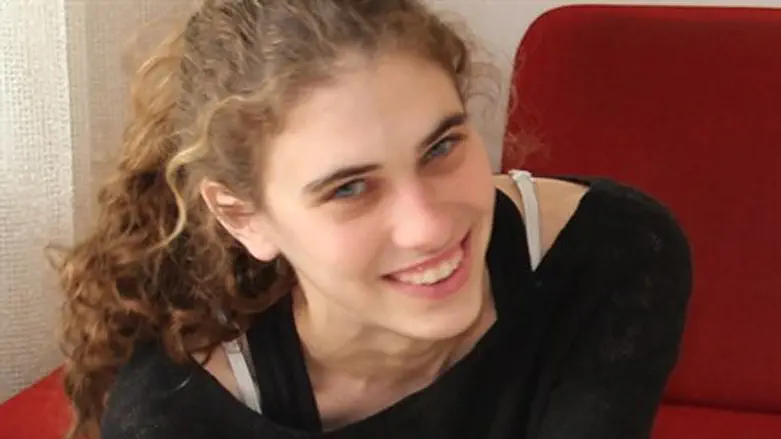 Shlomit Krigman
From the family
Shlomit Krigman, the 24-year-old woman who was stabbed during yesterday's terror attack in Beit Horon, has died of her wounds. Dotors at Hadassah Mount Scopus Hospital worked diligently to save her, but were unable to do so.
A statement from the Beit Horon community announced that "Shlomit was loved and well-known. She did her National Service with Bnei Akiva in Beit Horon. During the last year Shlomit lived with her grandfather and grandmother in the community."
The funeral will take place at 1:00 pm today (Tuesday), at Jerusalem's Har Hamenuhot Cemetery.
Yesterday afternoon, two terrorists stabbed Krigman. They then tried to enter a nearby store but were pushed out by the owner, who held a shopping cart between himself and the attackers. Once the two realized that they would not be able to get into the store, they ran towards another woman and stabbed her before running off.
The second victim, a 58-year-old woman with moderate stab wounds to her upper body, is still being treated at Sha'arei Tzedek Hospital. Doctors say that her condition is improving.
A nearby security guard shot and killed the two terrorists at the scene.