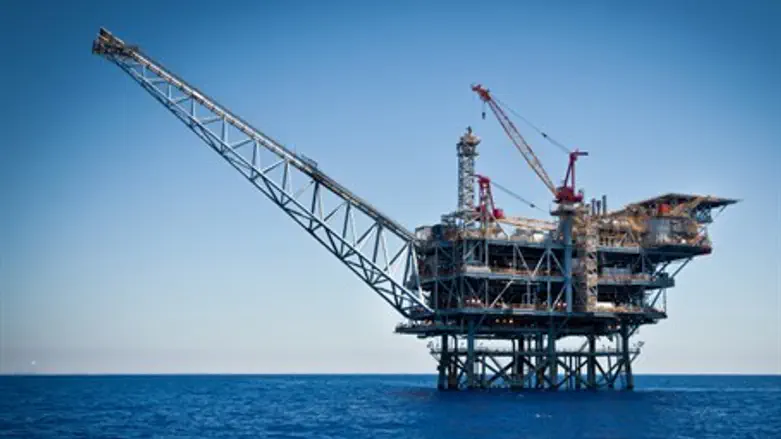 Gas field (illustrative)
Flash90
"Isramco" and "Modiin Energy" companies, announced on Sunday that they found a gas reserve in the Mediterranean Sea the size of the "Tamar" drilling field. The companies who partner in searching for oil and gas reserves in Israel publicized on Sunday morning that they have found gas reserves that equal the size of the offshore "Tamar" Gas field. The reserves are  located in the drilling license regions of East and West Daniel.
According to an outside prospective agency that hails from the Netherlands "NSAI", the twin gas field has the potential to drill up to 8.9 trillion cubic feet (TCF), making it quite larger than the "Tamar" field. It will require several drilling points, as opposed to the single drilling point needed for the "Tamar" field.
The chances of taking full advantage of this discovery are estimated at 30 to 40%. Currently the assets of the field are divided among four owners. "Modiin Energy" owns a 15 percent share, "Isramco" owns a 75 percent share, "ATP" and "AGR" groups own five percent each of the additional ten percent.