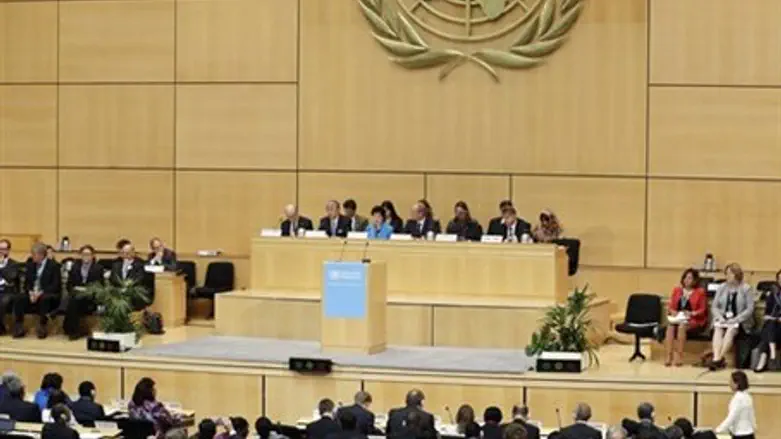 EU headquarters
Reuters
A joint initiative proposed by Sweden, Ireland and  other counties in the European Union (EU), looks to further exclude Judea and Samaria from Israel. The discussion, which will take place on Monday, seeks to limit all agreements made between the EU and Israel, by excluding Judea and Samaria from those agreements.  
Should a decision to accept such a move be accepted it will follow in the direct line of thinking that took place in the earlier EU decision to label products from Judea, Samaria, eastern Jerusalem and the Golan Heights.
The EU is trying to legislate a recognizable difference between these parts of Israel from others. This decision is expected to have impact on Israeli businesses that are located in Judea and Samaria, including businesses who share joint ventures with Palestinian businesses or hire Palestinian employees.
It is expected that any legislation that passes will include a statement which says that the EU is opposed to donations going to Judea and Samaria, and that the labeling of such items does not constitute a boycott, but rather it is a move that is aimed at protecting the European consumer who wishes to know the origins of the good that they purchase.