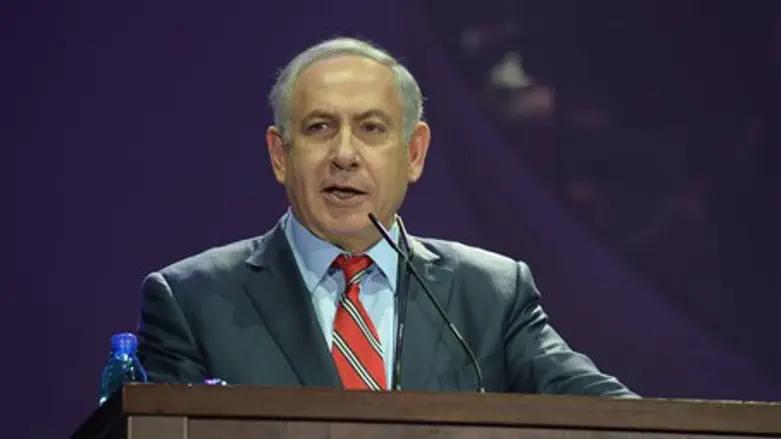 Binyamin Netanyahu
Amos Ben Gershom/GPO
Prime Minister Binyamin Netanyahu responded on Friday to an investigative report that appeared last night on Channel 2's "Uvda" show, which revealed how radical leftist activists hand Palestinian Arabs over to the Palestinian Authority (PA) to be executed.
Right-wing activists infiltrated leftist groups and caught the activist Ezra Nawi on camera saying he gives the PA the names of Arabs who are interested in selling land to Jews, so that the PA can torture and "kill them." Other radical leftists were also exposed involved in the activities.
"The investigative piece published yesterday on the 'Uvda' program revealed the true face of radicals among us, who were driven crazy by hatred of the settlements, which brought them to hand over innocents to torture and execution," said Netanyahu.
According to the prime minister, "the investigative report served as additional testimony to the cruel conduct of the Palestinian Authority, which tortures and murders Palestinians whose only 'crime' is selling land to Jews."
The PA has long had a law banning the sale of land to Jews in Judea and Samaria, and has made no secret of its policy of executing Arab sellers.
"These serious matters obligate a complete condemnation from all sections of the Israeli society, which denounces acts of murder and fights all terror. Those who encourage murder cannot continue to hide behind the hypocritical mask of 'taking care of human rights.'"