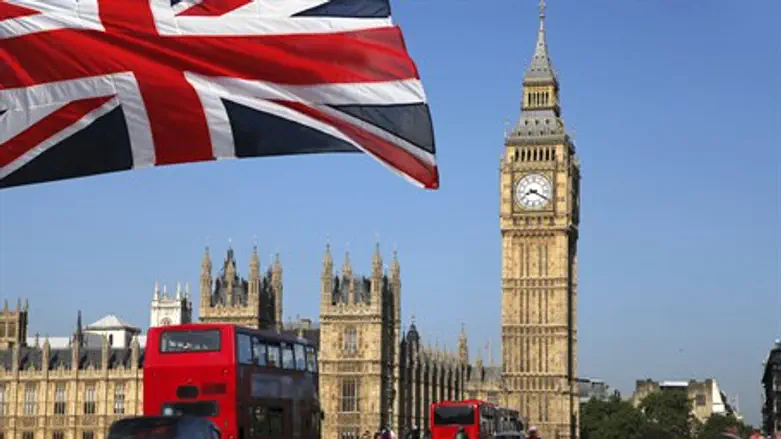 London
Thinkstock
Jewish shoppers in London were targeted by neo-Nazi thugs who bombarded them with small gas canisters containing nitrous oxide and shouted "Hitler is on the way", reports the Daily Mail.
The attack took place on Wednesday, according to the report, against three Orthodox people, a woman and two men.
Jewish neighborhood watch group Shomrim said the men also shouted "Heil Hitler" at the shoppers outside Poundland in the Tottenham Hale Retail Park, north London.
The attackers fled in their van when one victim started to note its number plate, according to the Daily Mail.
A Met Police spokesman said, "Police were called by a male victim who alleged he was the victim of an anti-Semitic remark. We have arranged an appointment for the victim to make a statement."
Shomrim volunteer Michael Blayer said the shoppers were targeted purely because of their religion, and noted they were recognizable because of the distinctive clothing worn by Orthodox Jews.
"This behavior is appalling. The victims were innocent shoppers at the Tottenham Hale Retail Park, and they were targeted because they were visibly Jewish," he said, adding, "The verbal abuse was disgusting, and small objects were thrown towards the victims, making them fear for their immediate safety."
Jonathan Sacerdoti, Director of Communications at the Campaign Against Anti-Semitism, was quoted by the Daily Mail as having said, "This disturbing incident is a reminder of the abuse that many Jewish people experience all too often."
"It is vital that victims report all anti-Semitic attacks or incidents whenever they happen, and that the police take every report seriously, investigating and charging those responsible wherever possible," he added.
The incident is certainly not isolated, as there has been a 61 percent increase in anti-Semitic crime in Britain in the last year, according to recently released statistics.
The numbers are a continuation of a surge in hate crimes in Britain and specifically in London, where there have been dozens of anti-Semitic attacks in recent years.
Recent events include the shutting down of a swanky London nightclub after several fights culminated in a brawl involving anti-Semitic slurs aimed at group of Jewish patrons.
In October, a series of anti-Semitic incidents occurred in one day in London's Stamford Hill, which is home to a large Jewish population.