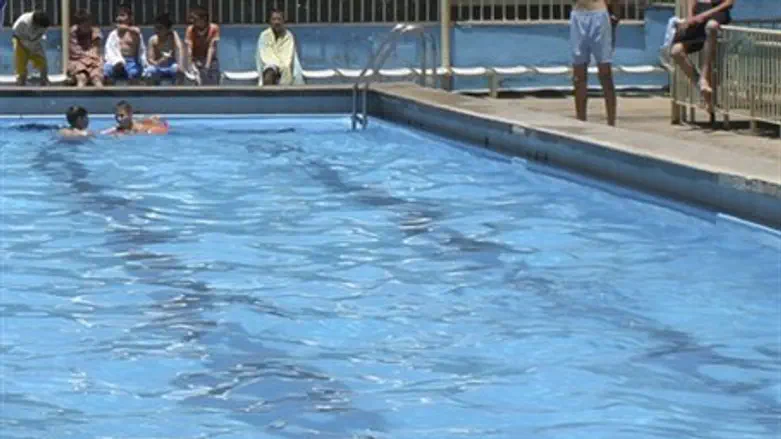 Pool (illustration)
Flash 90
The six-year-old girl who tragically drowned at a hotel pool in Jerusalem on December 10 passed away on Wednesday, nearly a month after the incident.
Following the failure of multiple systems in her body which were caused by the drowning, the girl was pronounced dead at the Reut Medical and Rehabilitation Center in Tel Aviv.
The girl had drowned at the Ramada Hotel, after apparently giving her parents the slip in the lobby, leaving them there as she went to swim alone.
In the wake of the drowning, the lifeguard at the hotel was arrested on suspicions of negligent manslaughter, and had his lifeguard license revoked.
Immediately after the drowning, the girl was evacuated to Shaare Tzedek Hospital in the capital while in critical condition.
She remained in critical condition and life-threatening danger at the hospital's intensive care unit for children before being transferred to the rehabilitation center.