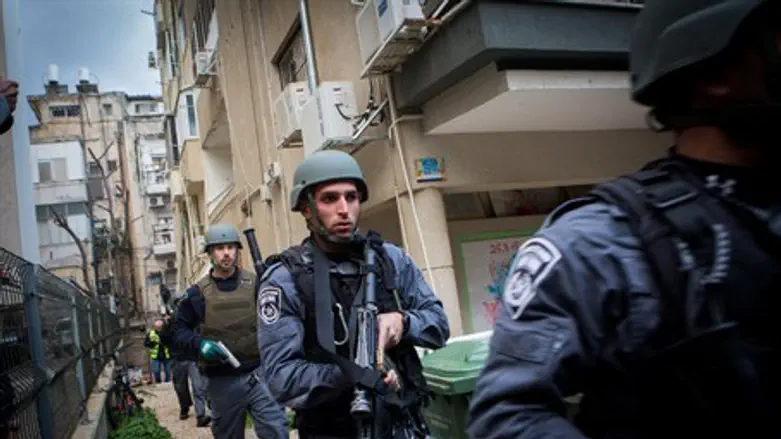 Security forces search for Tel Aviv shooter
Miriam Alster/ Flash 90
Security forces have arrested Mohammed Melhem, the father of Friday's Tel Aviv terrorist Nashat Melhem, along with another five suspects. Nashat Melhem murdered two people in a Tel Aviv pub as well as a taxi driver.
Yesterday, Mohammed called for his son to turn himself in to authorities. "Call me. Maybe I can help you," said the father, who has volunteered with the police. "Come, let's finish this saga. These are difficult days for the family."
The father also commented on the arrest of Nashat's two bothers and claimed that they have no connection to the attack. He insisted that their arrests were only an attempt to put pressure on Nashat. "I respect the actions the police and security forces have taken, but don't harm the family who has no connection. I denounce the incident, express my sorrow for the bereaved families, and wish the wounded a speedy recovery."
On Tuesday afternoon, police ordered that one of the brothers be released from jail.
Public Security Minister Gilad Erdan (Likud) has revealed that the terrorist intentionally threw away his phone before carrying out the attack.
"He is more sophisticated than people think. He is not naive and not confused. He deliberately did not come with a cell phone that day to make it more difficult to locate him," Erdan told the Knesset Channel.