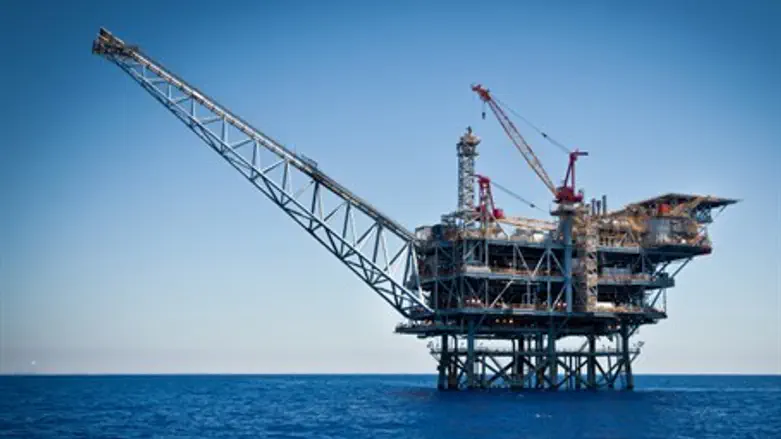 Gas field (illustrative)
Flash90
Egyptian Prime Minister Sherif Ismail banned local gas companies from importing natural gas from Israel late Thursday night, just one day after Energy Minister Yuval Steinitz (Likud) approved exporting natural gas from the Tamar field to Egypt's Dolphinus Holdings. 
Ismail also banned all further discussion on the issue. 
On Wednesday, Steinitz announced a 1 billion shekel ($257 million) deal to export the gas to Egypt, calling the move the first step to Israel becoming "a natural gas superpower." 
"Exporting to Egypt, in accordance with the government's approval, is the first sign of energy cooperation of many in the coming years with other countries in the region, such as Egypt, Jordan, Greece, and Turkey, as well as with Europe as a whole," Steinitz stated. 
Ismail's response may be based on an International Chamber of Commerce ruling earlier this month demanding that two Egyptian gas companies pay $1.76 billion dollars to the Israeli Electric Company (IEC) for damages incurred as a result of failures to transfer gas from Egypt to Israel. 
In 2011, Egyptian gas companies EGPC and EGAS stopped providing gas to Israel due to a series of pipeline bombings in the Sinai peninsula. The provision of gas along the pipelines was a condition of the 1979 peace treaty signed between Israel and Egypt.
The explosions - the work of terror groups - caused the IEC to turn to more expensive fuels to make up for the loss, and increased the price of electricity to the general public by 30% to make up for costs.