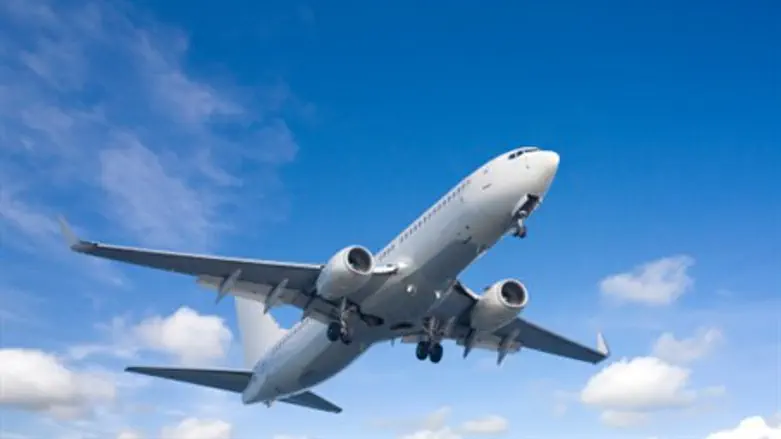 Airplane (illustrative)
Thinkstock
Kuwait Airways has decided to scrap flights between New York's JFK airport and London Heathrow rather than be forced to sell tickets to Israelis, AFP reported on Wednesday.
In October, the United States Department of Transportation (DoT) determined that Kuwait Airways unlawfully discriminated against Eldad Gatt, a passenger traveling using an Israeli passport, by refusing to sell him a ticket for a New York to London flight.
Gatt complained to the DoT that he was unable to buy a ticket from John F. Kennedy Airport to London Heathrow Airport through Kuwait Airways because the airline's online booking system prevented him from selecting Israel as his passport-issuing country.
The department ultimately concluded that the airline had violated a federal law by refusing to sell Gatt a ticket due to his being Israeli, while the airline claimed it was merely obeying Kuwaiti law which prohibits all commercial relations with Israeli entities, residents or nationals.
The DoT confirmed to AFP on Wednesday that state-owned Kuwait Airways had a day earlier informed authorities that it would eliminate the route.
Efforts to book a flight with the airline for later this month between the cities produced only an "Error Message."
A similar incident occurred in 2013 with Saudi Arabian Airlines, when the airline discriminated against Israeli citizens by refusing to fly them from U.S. airports even when passengers were simply looking to transfer in Saudi Arabia to another country.