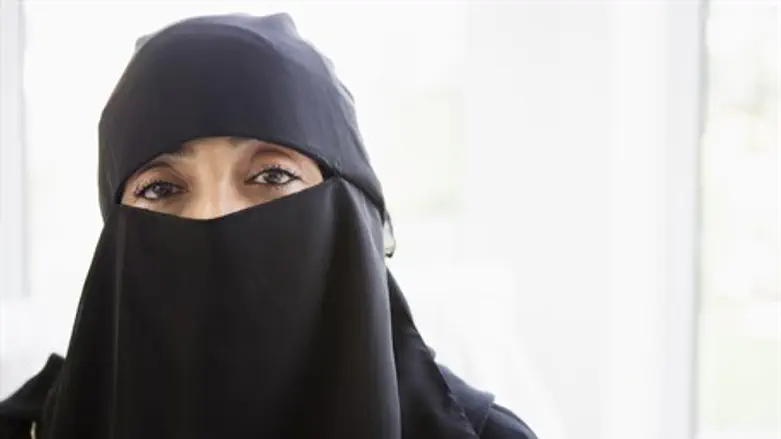 Arab Muslim woman
Thinkstock
An updated tally of the results in local elections in Saudi Arabia finds that voters have elected 20 women for local government seats, The Associated Press reported late Sunday.
Earlier reports said at least four women were elected to three councils in the landmark elections, which were the first ones in which women were allowed to participate.
The women who won hail from vastly different parts of the country, ranging from Saudi Arabia's largest city to a small village near Islam's holiest site, according to AP.
The 20 female candidates represent just one percent of the roughly 2,100 municipal council seats up for grabs, but even limited gains are seen as a step forward for women who had previously been completely shut out of elections, noted the news agency.
Women are still not allowed to drive in Saudi Arabia, a notorious ban which has been the target of a campaign in which women are encouraged to post pictures of themselves driving on Twitter under the hashtag #IWillDriveMyself, as well as on Instagram, YouTube and WhatsApp.
Many women have driven since the campaign was launched in 2011, some of them have posted videos of them doing so, and many have been arrested and forced to sign a pledge that they will never drive again.
In addition to the driving ban, women are governed by guardianship laws that give men final say over aspects of their lives like marriage, travel and higher education.
In recent years there have been several minor examples of women receiving more rights. Last year it was announced that the Saudi Gazette had appointed a female editor, a first in the kingdom. The news of the first female newspaper editor in the kingdom followed an announcement about the first female lawyer in Saudi Arabia.
Though there are no quotas for female council members, an additional 1,050 seats are appointed with approval by the king who could use his powers to ensure more women are represented, noted AP.
Around 7,000 candidates, among them 979 women, competed in the election for a seat on the municipal councils, which are the only government body elected by Saudi citizens. The two previous rounds of voting for the councils, in 2005 and 2011, were open to men only.
Many women candidates ran on platforms that promised more nurseries to offer longer daycare hours for working mothers, the creation of youth community centers with sports and cultural activities, improved roads, better garbage collection and overall greener cities.