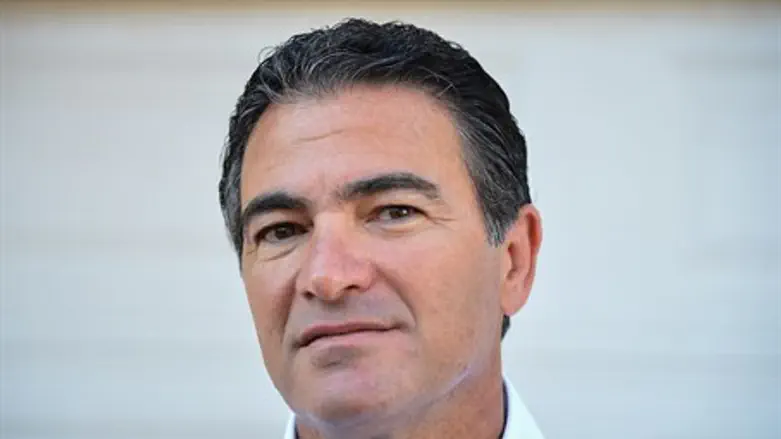 Yossi Cohen
Flash 90
The Prime MInister's National Security Adviser Yossi Cohen, who on Monday was named as the next head of the Mossad, gave a particularly powerful speech at his synagogue on Saturday, noting how Israel was established with God's help and needs His help today just as much.
Cohen does not himself wear a kippah but is what is known as a "traditional" Jew, meaning he generally observes the mitzvot, and on Shabbat attends his synagogue in Modi'in.
"Without siyata de'shamaya ('Heavenly aid' in Aramaic - ed.) the state of Israel would not have been established," Cohen said in a Biblical exegesis at the synagogue this Shabbat, reports Walla on Saturday night.
"That was true then - and today too, we need siyata de'shamaya."
Cohen grew up in a religious family in Jerusalem and attended Or Etzion Yeshiva in his youth. To this day he maintains contact with the yeshiva's dean, Rabbi Chaim Druckman, who is a leading religious Zionist rabbi.
The synagogue was filled with people who, in addition to taking part in the Shabbat services, wanted to hear Cohen's words.
In his speech made in honor of his appointment as Mossad chief, Cohen spoke about the weekly Torah portion Miketz, which recounts how Joseph became second only to Pharaoh in Egypt, how his brothers came down to him during the great famine, and their emotional reunion after Yosef tested them by accusing them of espionage.
"We can see the importance in the strategy that the brothers took in their descent to Egypt," said the new Mossad head, emphasizing the importance of correct strategy alongside a good cover story and intelligence information.
"The plan of action of the brothers was good, but what they didn't take into account was the fact that the ruler of Egypt was none other than their brother Joseph, who was the second-in-command to the king of Egypt," he said in a speech that included healthy doses of humor.
Jokingly referencing his past role as deputy Mossad chief, he said, "I know what it is to be second-in-command - it's better to be in charge."
"Where there is no wise direction, a people falls; but in the multitude of counselors there is safety," concluded Cohen, quoting Proverbs 11:14, which was taken as the slogan of the Mossad.
One of the community members later recounted that "everyone listened intently to his Biblical exegesis, he is a very impressive man. All the time he used hints to connect the weekly Torah portion with his position at the Mossad. It was very unique."
Another worshipper recounted that the women's section of the synagogue was completely full, whereas on most Shabbat services it is not.