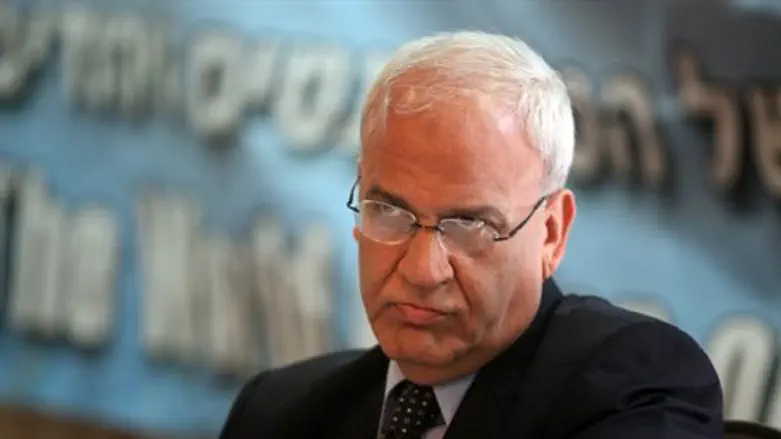 Saeb Erekat
Flash 90
Senior Palestinian Authority leader Saeb Erekat visited Mazen Aribah's family in Abu Dis today (Saturday), only two days after Aribah committed a terror attack near Jerusalem.
Aribah, an intelligence officer in the PA, shot and wounded two Israelis before being killed by the IDF. Furthermore, his father spent five years in jail for carrying out his own stabbing attack in 1992, and his nephew stabbed innocent Israelis in Jerusalem in 2002. The nephew was killed at the scene, 13 years ago this Wednesday.
Erekat, who was long in charge of the PA negotiating committee and frequently portrayed as a moderate, showed up to the family's home along with the governor of Jericho and other PA officials.