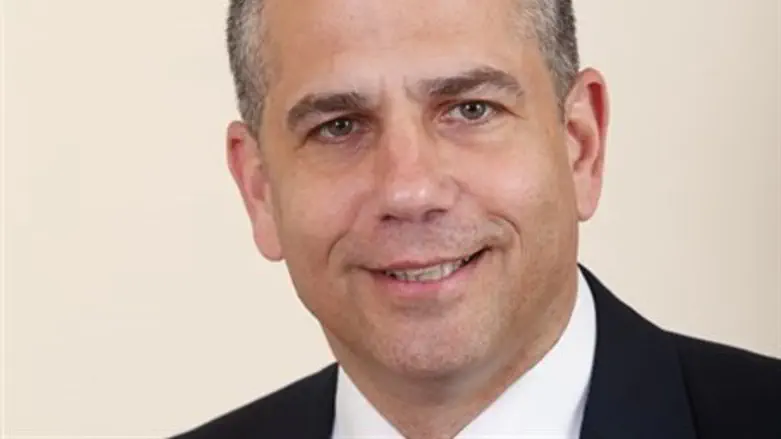 MK Yinon Magal
Nati Shohat / Flash 90
MK Yinon Magal (Jewish Home) issued a statement Monday following a late night meeting with Party Chairman Naftali Bennett, in which the two men discussed accusations of improper behavior leveled against Magal by two female former co-workers.
"I met last night with Party Chairman Naftali Bennett, and I told him the chain of events," he wrote.
"In the past, I made the mistake of engaging in behavior that was improper, and which is doubly improper for a public representative, which I now am.
"I apologize from the depth of my heart to those who were hurt.
"I am determined to correct my ways, and also to rehabilitate matters on the personal and family level.
"I have also announced that I will now cease to serve as chairman of the Jewish Home faction, and I will act as a Knesset Member for the nation of Israel, as I have done until now, out of faith and a sense of mission toward my voters.
"I hope that the public will find it in its heart to give me an opportunity to mend my ways and serve it properly."
MK Shuli Mualem will replace Magal as faction chair.
The accusations against Magal center on a going-away party thrown for him by co-workers at the Walla! news site, where he served as editor-in-chief. According to the female employee who was the first to accuse Magal Tuesday, Racheli Rotner, he made improper remarks to her in the course of the party. A second employee, Or Shukrun, alleged that he touched her improperly and made improper suggestions. 
A third employee, named Anna, told Yedioth Aharonoth that Magal was somewhat drunk at the event and that the general atmosphere at Walla! was a flirtatious one, on the part of all those involved. The party, she said, reflected that atmosphere. She defended his behavior and said it did not constitute harassment.
Rotner is married to Ariel Waysman, a leftist satirist and stand-up comic who writes for a television show called Gav Hauma  on Israel's most widely viewed channel. The show has recently been involved in a bitter public feud with Magal, after it targeted him with harsh criticism and he responded on Facebook with accusations against the staff's alleged leftist bias.
The police has begun looking into the accusations although no one has filed a complaint. The events in question took place nearly a  year ago.
Magal is married and has four children.