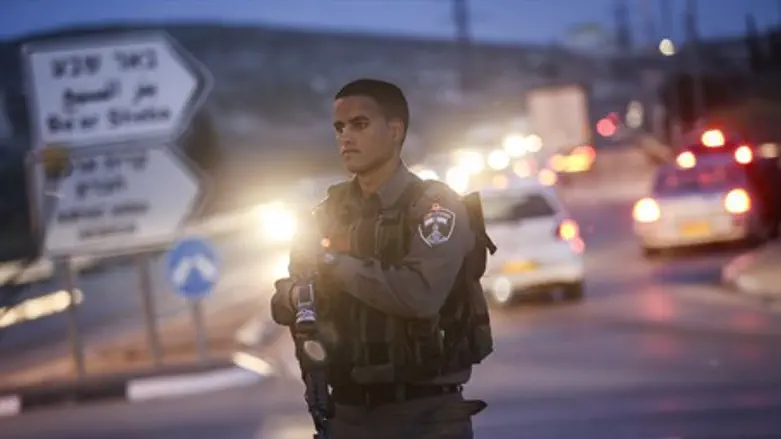 Border Police officer outside Kiryat Arba (file)
Nati Shohat/Flash 90
Border Police thwarted early on Thursday afternoon a stabbing attack near the Cave of Machpela in Hevron, the security force's spokesperson said. 
One officer noticed a Palestinian youth approaching the Border Police and called out for him to halt. 
Upon searching the would-be terrorist, a knife was found concealed in the sleeve of his shirt. 
The suspect, a 16-year-old resident of Hevron, was arrested and taken for questioning at the Judea-Samaria District police precinct. 
No Israelis were wounded in the incident. 
Earlier on Thursday, IDF troops prevented a stabbing attack at an army base in Gush Etzion, when they apprehended three Arab women armed with knives. 
The trio were taken into custody and are being questioned.