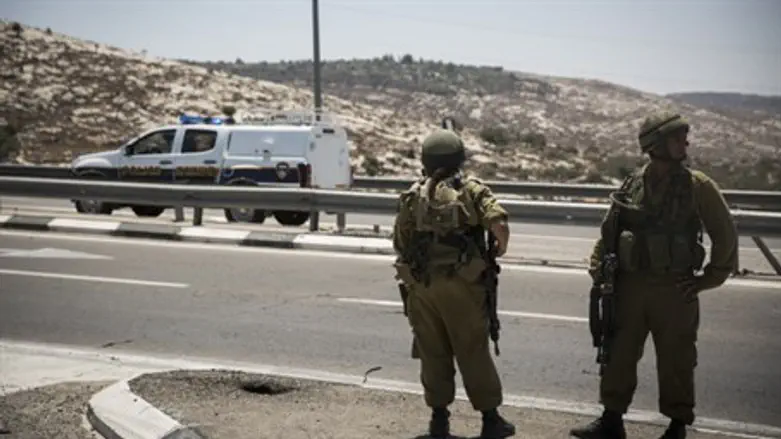 IDF soldiers (illustration)
Hadas Parush/Flash 90
IDF troops thwarted a stabbing attack at an army base in Gush Etzion, officials said Thursday.
Three Arab women attempted to infiltrate the Shedma IDF base, on the Tekoa-Har Homa road.
The troops were able to stop the terrorists without incident, whereupon they discovered they were each armed with knives. 
The trio were taken into custody and are being questioned.
On Wednesday, Border Police arrested a 16-year-old Arab who tried to stab them at the entrance to Hevron's Cave of Machpela. No one was hurt in that attempted attack.