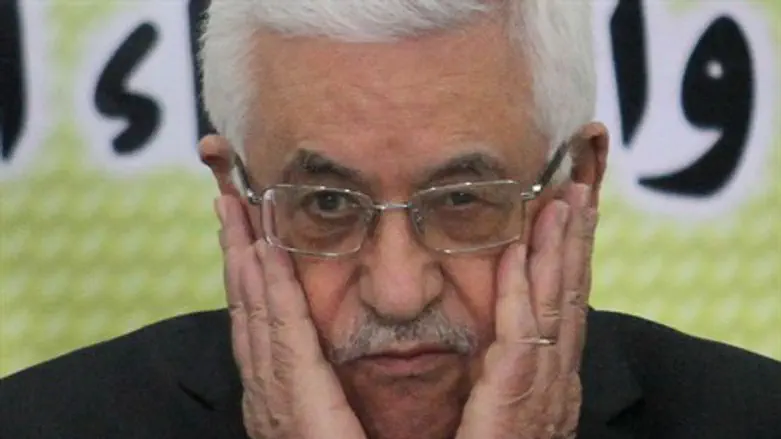 Mahmoud Abbas
Issam Rimawi/Flash 90
The US House of Representatives unanimously passed a bipartisan resolution condemning anti-Israel incitement in the Palestinian Authority (PA) Tuesday, JTA reports. 
The resolution, entitled House Resolution 293, notes the rampant incitement against Jews and Israelis from PA chairman Mahmoud Abbas, who, "in spite of the Oslo II agreement [...] repeatedly describes released Palestinian terrorists as 'heroes'." 
It also noted the monthly terror salaries the PA pays to terrorists and their families, as well as Abbas's suggestions that Jews are "defiling" Jerusalem. 
The resolution was presented by Rep. Ileana Ros-Lehtinen (R - FL), chairwoman of the  House Middle East and North Africa Subcommittee, and committee member Rep. Ted Deutch (D - FL). 
House Foreign Affairs Committee Chairman Ed Royce (R-CA) welcomed the resolution. 
"Since mid-September, Israel has suffered from a wave of terrorist attacks, fueled by hatred-filled incitement," he said in a statement following the vote. "Palestinian militants, who are being encouraged and praised by Palestinian Authority officials, have attacked hundreds of Israelis, mainly with knives. Victims include the elderly and even a two-year old toddler." 
"The US Congress is speaking loudly and clearly–Palestinian officials must work to restore calm and renounce violent statements," he added. "The Administration must finally tackle the incitement issue with the seriousness that it deserves."