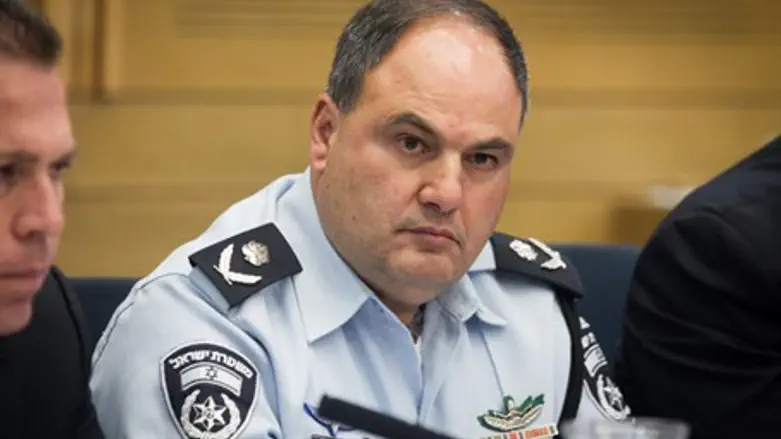 Bentzi Sau
Miriam Alster/Flash90
Acting Police Chief Commander Bentzi Sau placed a temporary ban on all MKs from ascending the Temple Mount Monday, citing security concerns over rampant Arab rioting at the site.
Prime Minister Binyamin Netanyahu officially placed a ban several weeks ago, also citing security concerns.
However, this is the first time that edict has formally trickled down to the security sector, Channel 2 reports. 
"Given the tension that prevails on the Temple Mount in recent weeks, which have unfolded in the form of riots and terror attacks that we have seen recently in Jerusalem, Judea, Samaria and the rest of the country, and on the basis of the opinion of the security forces which was presented to me, I believe that the ascension of MKs to the Temple Mount will lead to increased tensions [...] which will likely affect the security situation nationwide," Sau wrote, in an update to Knesset Speaker Yuli Edelstein.
"Therefore, in view of the police's responsibility for security of life and property, and in accordance with the authority behest upon the position of Police Chief, and according to the opinion of the Attorney General, I have decided that MKs will be banned from ascending the Temple Mount until further notice." 
Sau qualified that he would update MKs as soon as the ban was lifted, however, citing the "freedom of movement granted to MKs under law." 
Police enforcement of the ban follows the unauthorized visit of Joint List MK Basel Ghattas to the Mount last week, a move which several ministers and public officials noted could be seen as direct incitement to violence under the current climate. Netanyahu himself labeled the move a "provocation."