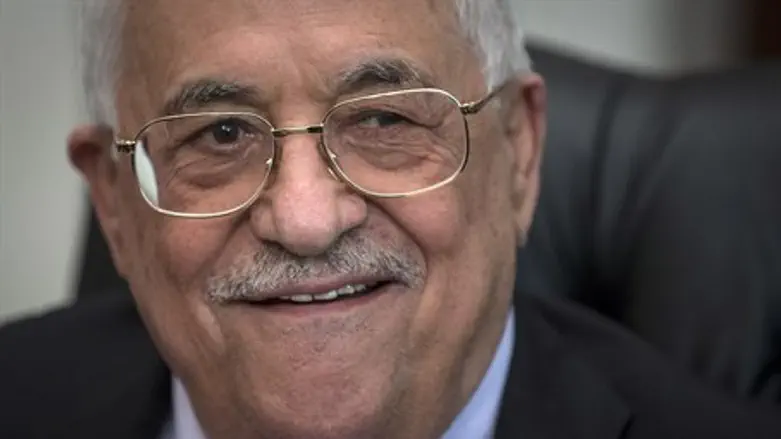 Mahmoud Abbas
Reuters
Palestinian Authority (PA) Chairman Mahmoud Abbas has ordered military funerals with full regalia for all bodies of terrorists returned by Israel, in a new move granting an official military aspect to the violent celebrations of the terrorists that have taken place till now.
Abbas additionally ordered to grant a monetary perk to the families of the terrorists, reports Channel 10.
He also formally granted permission to wave Hamas flags at the funerals, even though in Hevron in Judea, which closely identifies with the Gaza-based rival of Abbas's Fatah faction, there is a ban on waving their flags.
The orders follow a massive PA funeral held Saturday in Hevron, after the Israeli government breached a Security Cabinet decision and returned the bodies of five terrorists. The funeral featured Hamas and other terrorist flags, and led to rock attacks on the IDF.
Abbas's PA and Fatah have been actively inciting for terrorism amid the recent terror wave sweeping Israel, although it has been far from the only organization to do so.
Sheikh Raed Salah, head of the radical Islamic Movement in Israel, said recently: "if protecting Al-Aqsa (Mosque on the Temple Mount - ed.) is terror, then Allah, make me a terrorist."