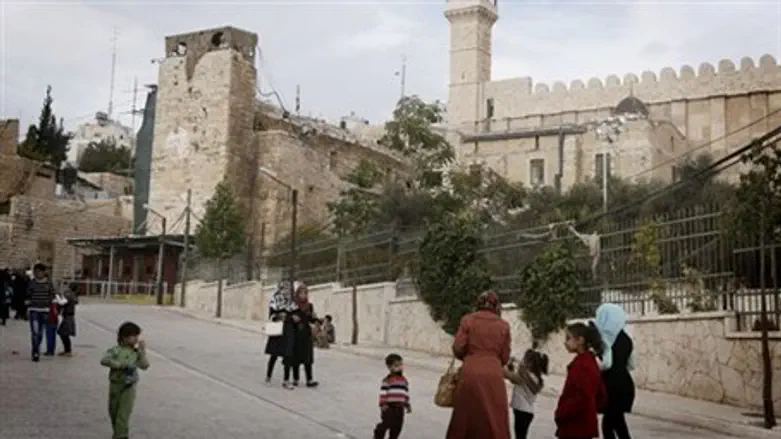 Hevron
Miriam Alster/Flash 90
An Arab terrorist attempted to carry out a stabbing attack against IDF soldiers stationed in the Beit Hadassah neighborhood of Hevron on Thursday.
The terrorist was shot dead before being able to stab any soldiers.
The attack is the latest in a series of stabbings in Hevron and surrounding areas, which has become a focal point for Arab terrorist attacks, primarily stabbings.
It is the second such attack of the day, after an IDF soldier was lightly wounded in a stabbing along the road between Hevron and the adjacent Jewish town of Kiryat Arba.
In that attack, an Arab terrorist later identified as a 23-year-old resident of Hevron took advantage of clashes between Israeli forces and rioters to approach officers, stabbing one in the head.
The soldier succeeded in pushing the attacker away, who then attempted to stab a border police officer. The officer reacted quickly, shooting the terrorist dead.