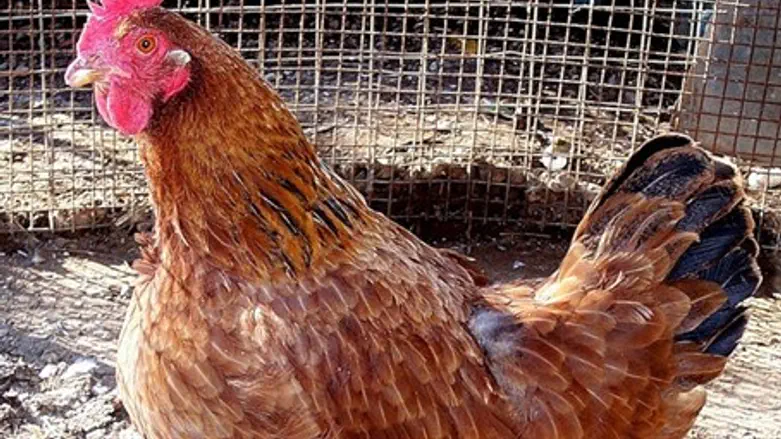 Chicken
Israel News Photo: (file)
Meat and chicken could be in short supply in the coming days if veterinarians go on strike as planned. All meat and poultry producers in Israel are required to have their facilities inspected by veterinarians of the Agriculture Ministry's Veterinary Service several times a week.
Without those inspections, any "live" food – meat, chicken, or fish – may not be legally sold.
The Agriculture Ministry has issued warnings that the strike could lead to a severe shortage of fresh food in Israel. Supermarkets could see their delivery of fresh poultry slashed by as much as 25%, as wholesalers dole out supplies of previously prepared frozen birds more stingily to take advantage of the rising prices. In addition, the strike could lead to more disease, or even an epidemic among live animals, as the vets will refuse to treat animals or intervene as diseases are spread.
At issue is a Ministry plan to consolidate some services that the union representing veterinarians claims will reduce their members' salary and benefits. The government claims that the move will streamline service, and that veterinarians will not be harmed.
The strike is set to begin next weekend. The Ministry advised Israelis to stock up on fresh meat and chicken in order to avoid having to pay inflated prices that are likely to be the result of the strike.