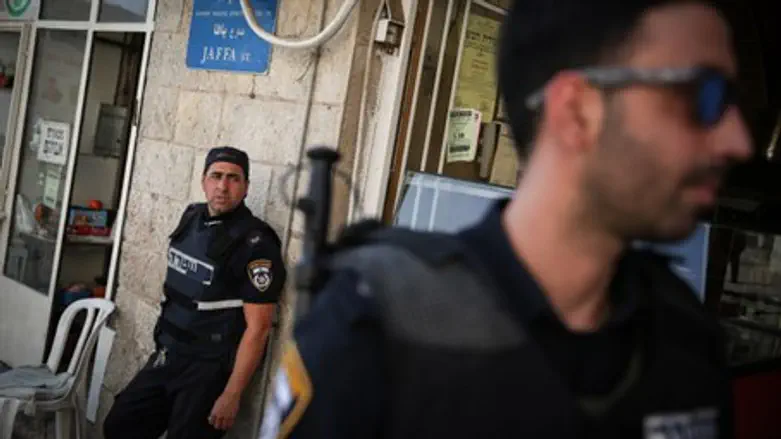 Illustrative: Israel Police guard city center in Jerusalem
Hadas Parush/Flash90
The Arab Affairs advisor to the Israel Police may be suggesting drastic steps to help end the Arab terror wave in Israel,Army Radio reports Sunday.
Attorney Doron Zahavi has suggested forming a panel with a leading Rabbi and a Mufti, whose purpose would be to announce that Israel does not intend to change the status quo on the Temple Mount - i.e., that Israel intends to continue banning Jewish prayer at the site.
The advisor has already sent the proposal to Jerusalem District Police Commander Moshe Edri - along with criticism of how the terror has been handled in the capital until now.
"Closing off the [Arab] neighborhoods [of Jerusalem] with concrete barriers and establishing checkpoints, as well as increased use of force, will not necessarily solve the situation in Jerusalem, and possibly make it worse," he opined.
Zahavi claimed such security measures have only roused Palestinian Arab anger and will encourage more attacks.