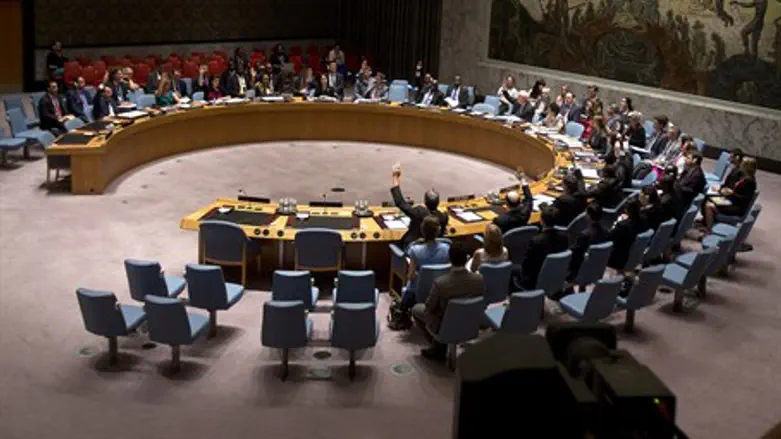 UN Security Council
Reuters
The United States, Britain, France and Germany called on Wednesday for the United Nations Security Council's Iran sanctions committee to take action over Iran's recent ballistic missile test, Reuters reports.
In a letter containing details on the launch, the four countries said the ballistic missile was "inherently capable of delivering a nuclear weapon."
The letter, seen by Reuters, was sent to the committee after the United States raised the issue in the 15-member Security Council.
"We trust that this information will assist the Committee in its responsibility to examine and take appropriate action in response to violations of UN Security Council resolutions," the four countries wrote.
Iran announced last week it had successfully tested a new domestically produced long-range missile without specifying its exact range.
Shortly after the missile test, White House press secretary Josh Earnest said Iran likely violated UN sanctions, but stressed that the test would not affect the implementation of the deal reached with world powers.
The United States ambassador to the UN, Samantha Power, on Friday stated the missile launched by Iran is a "medium-range ballistic missile inherently capable of delivering a nuclear weapon".
"This was a clear violation of UN Security Council Resolution 1929," she added and noted the U.S. would seek action at the Security Council.
Resolution 1929 prohibits Tehran from conducting ballistic missiles tests.
Diplomats have said it was possible for the sanctions committee to blacklist additional Iranian individuals or entities if it determined that the missile launch had breached the UN ban. However, they said Russia and China, which have opposed the sanctions on Iran's missile program, might block any such moves.
"The United States will continue to press the Security Council to respond effectively to any future violations ... Full and robust enforcement of all relevant U.N. measures is and will remain critical," U.S. ambassador to the United Nations Samantha Power said in a statement quoted by Reuters on Wednesday.
Iran has rejected claims that the missile was capable of delivering a nuclear warhead.
Iran continuously carries out long-range ballistic missile drills as it routinely shows off its military program.
The country's domestic long-range ballistic missiles are, in fact, nuclear capable, according to international reports, particularly the Shahab 3 and Sejjil 2.