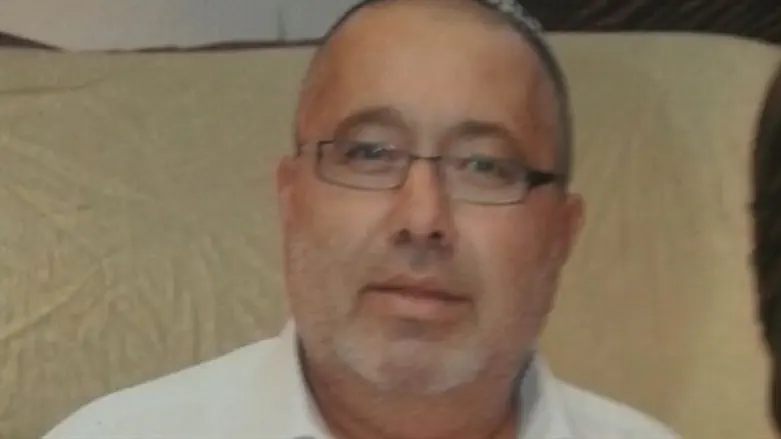 Gun shooting range
Tomer Neuberg/Flash 90
Avraham Asher Hasno, a 55-year-old resident of Kiryat Arba in Judea, was killed in a rock ambush attack near Hevron on Tuesday - but a shocking revelation indicates his requests for the means to defend himself were rejected by the government.
Hevron activist Baruch Marzel of the Otzma Yehudit party revealed Tuesday that "the authorities refused the request of Asher Hasno hy''d to carry a weapon!" Marzel emphasized that Hasno had submitted requests for a gun license, only to have them turned down.
Marzel also revealed that he knew the victim, who in the past worked at local institutions belonging to Marzel.
"Hasno worked for me in several roles, he had a great wide Jewish heart and despite the hardships of daily life he continued to contribute for the youth in Kiryat Arba and be active in holy work," recalled Marzel.
In the attack, Arab terrorists threw rocks at several cars at Al Fawar junction, southwest of Hevron, prompting Hasno to get out of his car. At that point an Arab driver ran him over in a truck before fleeing the scene.
"He was a righteous man and was murdered in a lynch, during his attempt to fight the Arab rioters who threw rocks at him," said the activist. "This murder, like others, proves that these are not lone attacks, but rather the (Arab) population is poisoned with hate towards Jews to the point that they're willing to die so as to harm them."
The refusal of Hasno's request to carry a gun brings to mind another case, in which a female resident of Jerusalem's Old City had her gun of 35 years taken over police assertions that she "prayed at the Temple Mount."
The Honenu legal aid organization launched a case on her behalf, noting that she was never investigated for praying, and even if she had prayed at the holy site that wouldn't constitute grounds to seize her means of self defense.