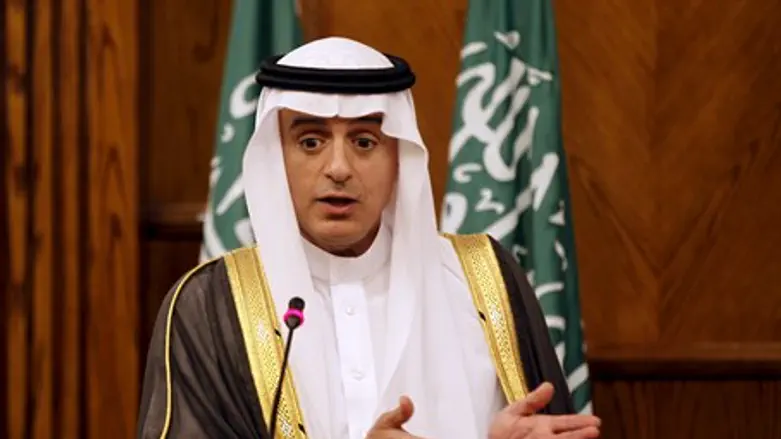 Saudi Foreign Minister Adel Al-Jubeir
Reuters
Saudi Arabia's foreign minister on Monday urged Iran to stop "meddling" in the affairs of the kingdom's neighbors, warning that Riyadh stood ready to confront Tehran's actions.
Iran openly backs President Bashar Al-Assad in the Syrian war and is accused of also being behind rebels who overran large parts of Yemen last year and early this year.
"We wish that Iran would change its policies and stop meddling in the affairs of other countries in the region, in Lebanon, Syria, Iraq and Yemen," Saudi Foreign Minister Adel al-Jubeir said at joint press briefing with his German counterpart Frank-Walter Steinmeier in Riyadh, according to the AFP news agency.
"It is difficult to have positive relations" with Tehran, "when Saudi Arabia and its people are the target of continuous aggression" from the kingdom's arch rival, said Jubeir.
Saudi Arabia supports rebel groups who are fighting to oust Assad in the Syrian conflict.
"We will make sure that we confront Iran's actions and shall use all our political, economic and military powers to defend our territory and people," said Jubeir, according to AFP.
He accused Iran of acting like a "colonizing state" in Syria, and demanded it pull its fighters out of the country and stop supplying arms to Assad.
Otherwise, "it will be difficult (for Iran) to play a role" in finding a solution for the conflict in Syria, he said.
Jubeir's comments mark the second time in recent months that he has spoke out against Iran's interference in the affairs of other Middle East countries.
In June, Jubeir accused Iran of "meddling in the Middle East's affairs" and warned that his country would not stand idly by.
In addition to Syria and the campaign in Yemen against the Iranian-backed Houthi rebels, Saudi Arabia was one of the Arab governments that had repeatedly expressed their concern about the terms of the nuclear deal between Iran and the West.
The tensions between Iran and Saudi Arabia recently resurfaced in the wake of the deadly stampede in Saudi Arabia during the hajj pilgrimage, in which more than half of the victims were Iranian.
Iranian leaders have been fiercely critical of Saudi authorities' handling of safety at the hajj and questioned whether Riyadh was fit to continue organizing the annual pilgrimage.
Meanwhile Steinmeier, who visited Iran before Saudi Arabia, said Monday it was "very difficult at the moment to really bridge the deep divide between Tehran and Riyadh".
Iran's Foreign Minister Mohammad Javad Zarif said Saturday in a joint news conference with Steinmeier that "Iran does not seek to eliminate Saudi Arabia but also will not let Saudi Arabia eliminate Iran from the region."