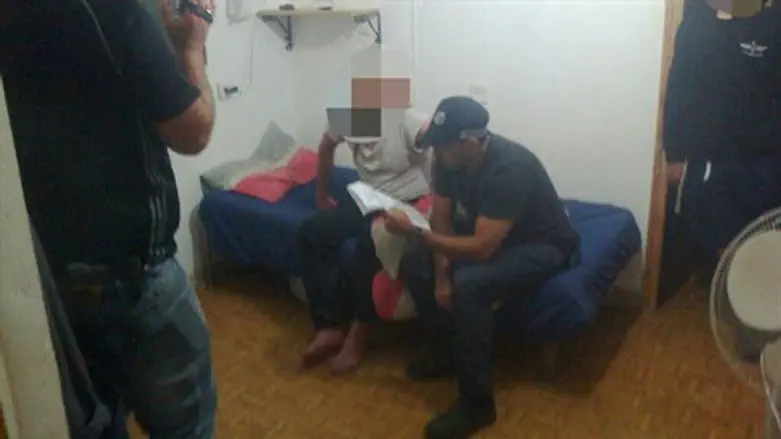 Giving out administrative detention (file)
Honenu
The police and the Israel Security Agency (ISA or Shin Bet) are continuing to sentence right-wing activists in Judea-Samaria to administrative distancing orders, the Honenu legal rights organization reports Wednesday - just as Arab terror escalates in the area.
Efi Chaikin, a 24 year-old father of two and a Yitzhar resident, was given a restraining order forbidding him to contact some 29 people on Wednesday, after the ISA and police arrested him at the Rehelim intersection near Ariel. 
In addition, he was banned from Samaria for one year, and sentenced to house arrest well away from his home for six months. He is required to report on his new residence within the next 48 hours. 
Five additional men from the area have also been placed on administrative detention, including three minors. A fourth man was placed under house arrest and a fifth, already under house arrest, has been forbidden from contacting 30 people. 
In all, some 30 people have been placed under administrative detention in one week - taking up ISA and police time and resources just as terror throughout Israel snowballed. Palestinian Arabs waged four major terror attacks on Israelis on Wednesday alone, including three stabbings in 12 hours.